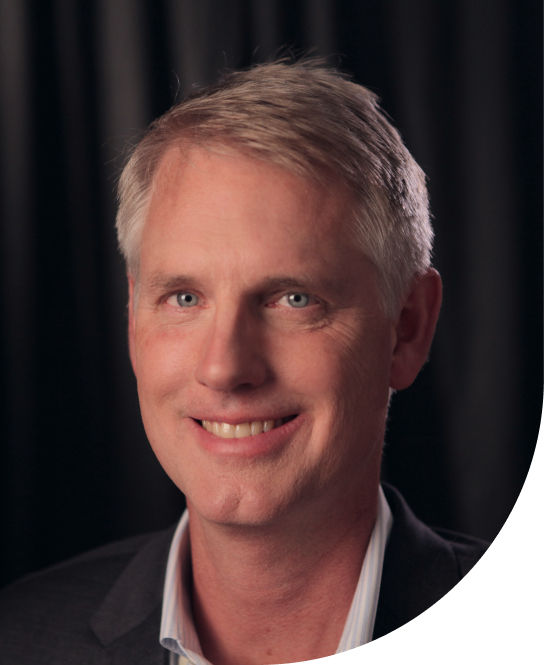 01
Words from

Kurt Soderlund, CEO
Dear Friends and Supporters,
For many, the COVID pandemic still poses very real and complex challenges. Access to healthcare and vaccines, like with safe water, varies greatly depending on geography and socio-economic status. 2020 highlighted how inequitable the world is in terms of such access, and how much work is still to be done.
And yet, I remain optimistic. The pandemic provided us with the opportunity to strengthen relationships with our partners, roll out innovations, and introduce new programming and practices to address systemic inequities. Despite the challenges of 2020, we have continued working across three programmatic areas to increase access to safe water for millions of people in underserved communities.
Field
implementation
Technical
Assistance
Sector
Engagement
Thanks to your generosity and ongoing support, we not only kept safe water flowing in over 500 communities in Ghana and India, we also launched 20 new safe water stations. Drawing on insights from our field operations, we have continued working with partner organizations and leading international institutions to advance the tools, policies, and training necessary to systemically address the global water crisis.
In this, our first digital Annual Report, you will meet some of those responsible for these accomplishments: members of our team, valuable partners, and people from the communities we work with, all of whom have contributed to the success of these locally owned and operated safe water stations.
Sincerely,
Kurt Soderlund
02
Resiliency through
COVID
Responsive. Effective. Ongoing.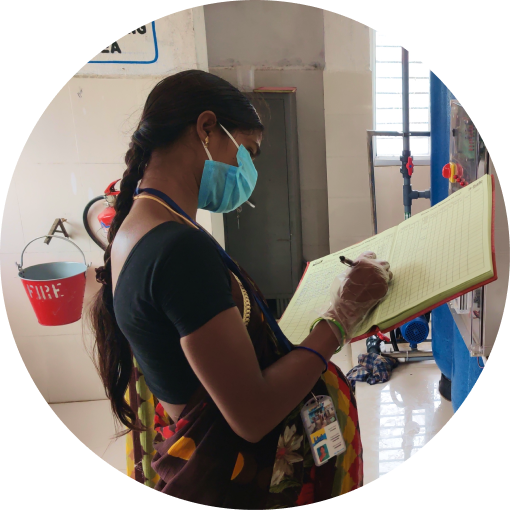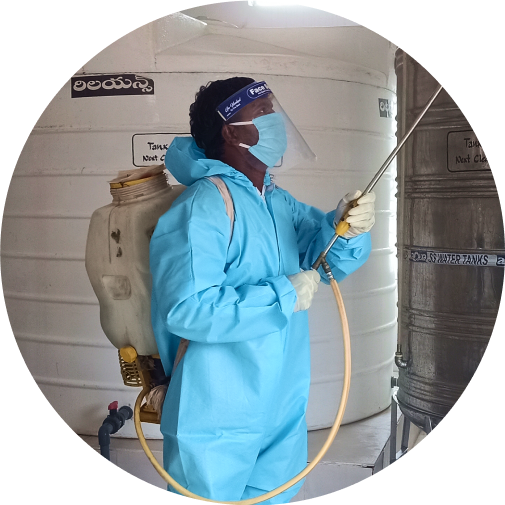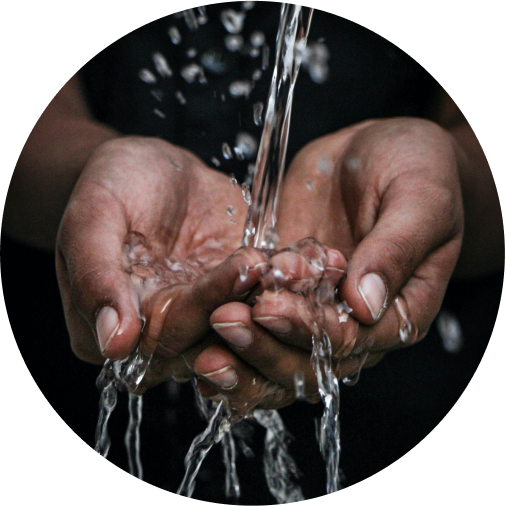 Our field teams in India and Ghana continue to adapt to changing conditions on the ground. Working closely with governments at the national, regional, and local levels, we are coordinating efforts, sharing data, and adapting to meet the needs of the communities we serve as this crisis evolves.
"Despite the seemingly insurmountable challenges we are facing in India, we continue to keep safe water flowing. Our approach is resilient, and our people are proving even more so."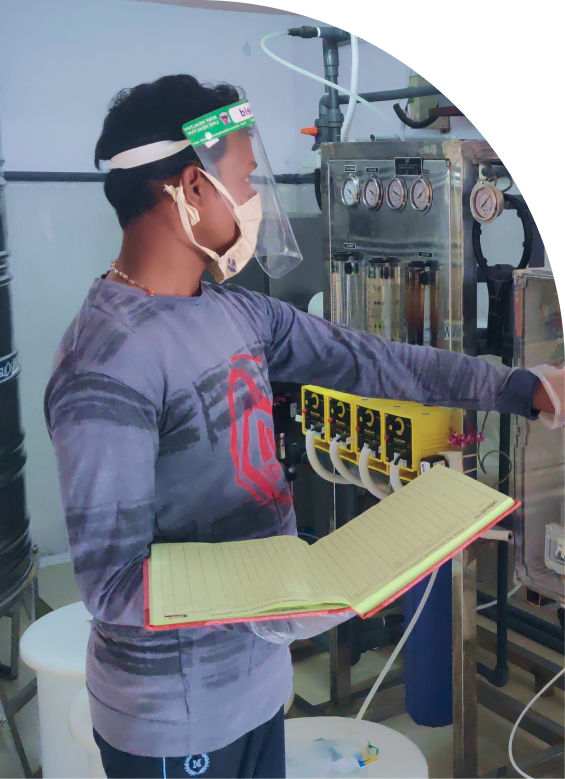 Prioritizing Staff Health, Safety, and PPE
Our operational innovations significantly reduce consumer contact and improve the safety of operators, technicians, and consumers. This includes protocols, training, and PPE to keep operators and consumers safe.
"Our team was ready to face the COVID challenge. Our field staff followed all public health best practices and obtained government curfew passes when needed for in-person maintenance and repair. Utilizing online training modules, cashless transactions, and remote monitoring systems ensured uninterrupted safe water delivery."
Ghana's free water mandate
In response to the COVID crisis, the Government of Ghana instituted a free water mandate, facilitating essential access to millions. While this meant a significant loss of water station revenue, we were able to keep safe water flowing by ensuring operators were compensated and systems were properly maintained. We tapped into the station maintenance fund and received financial support from partners to keep these community-run water stations open.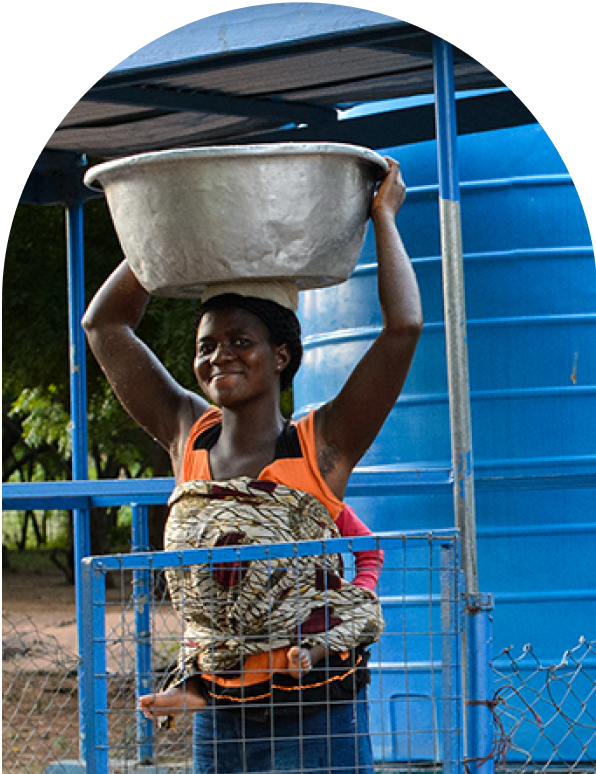 "COVID has re-emphasized the critical role of access to safe water in public health. We were challenged, but energized to be at the forefront in this collective effort to save lives in vulnerable communities."
COVID Resiliency
By the Numbers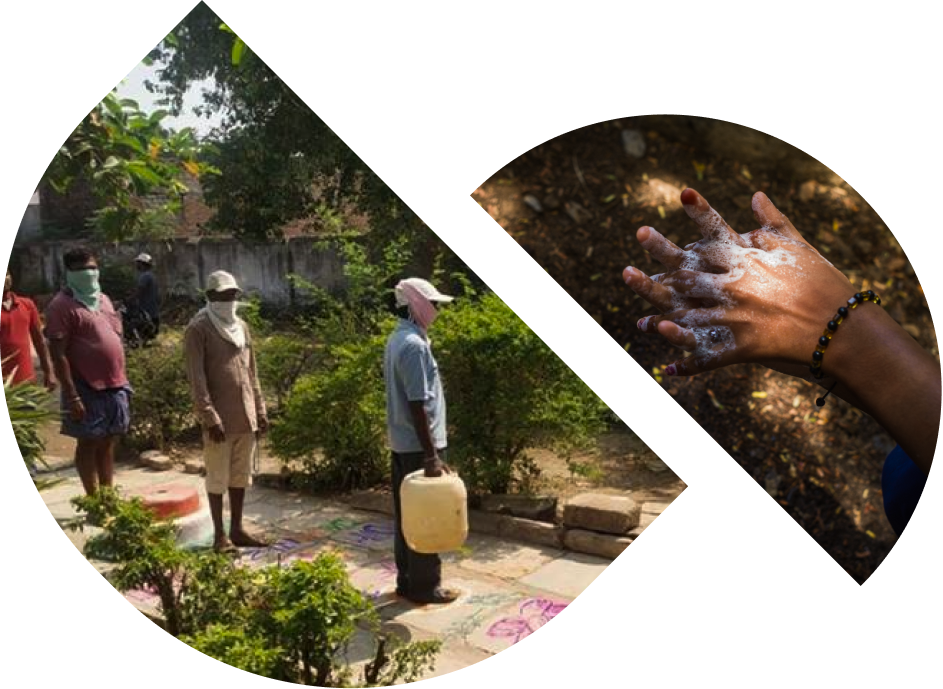 400+
Handwashing stations added in 2020
15
Water Knowledge Resource Centers for COVID relief
Leveraging the high traffic at water access points, stations now provide the resources needed to schedule vaccine appointments, deliver free water to essential workers, and communicate other public health guidelines and updates via WhatsApp group messages.
$400,000
COVID funding raised
We raised funds with philanthropic partners to fill the water station revenue gap in Ghana in order to maintain sustainable operations.
80%
Cashless digital payments at water stations in India
2020 water station uptime despite COVID
We kept water reliably flowing throughout the COVID crisis, with stations functioning properly over 90% of the time.
03
2020 By the Numbers
Impact with accountability
and transparency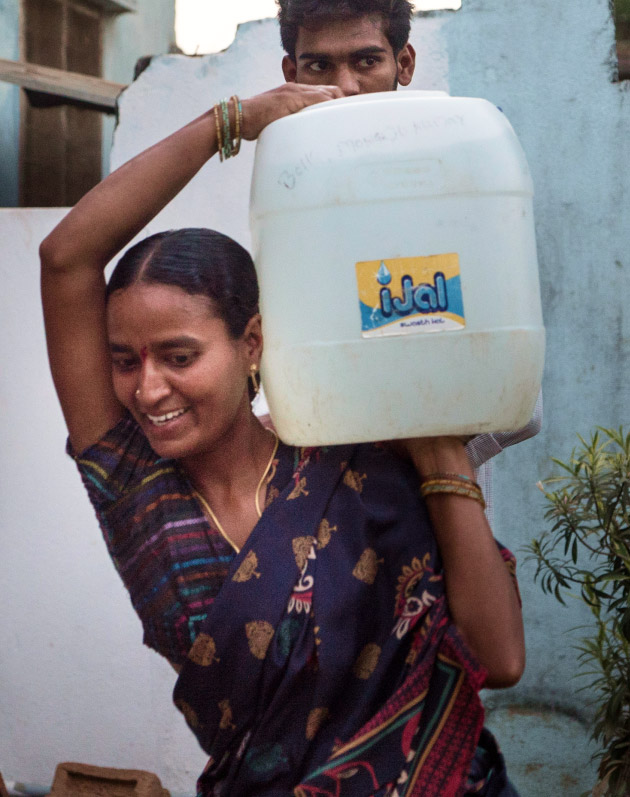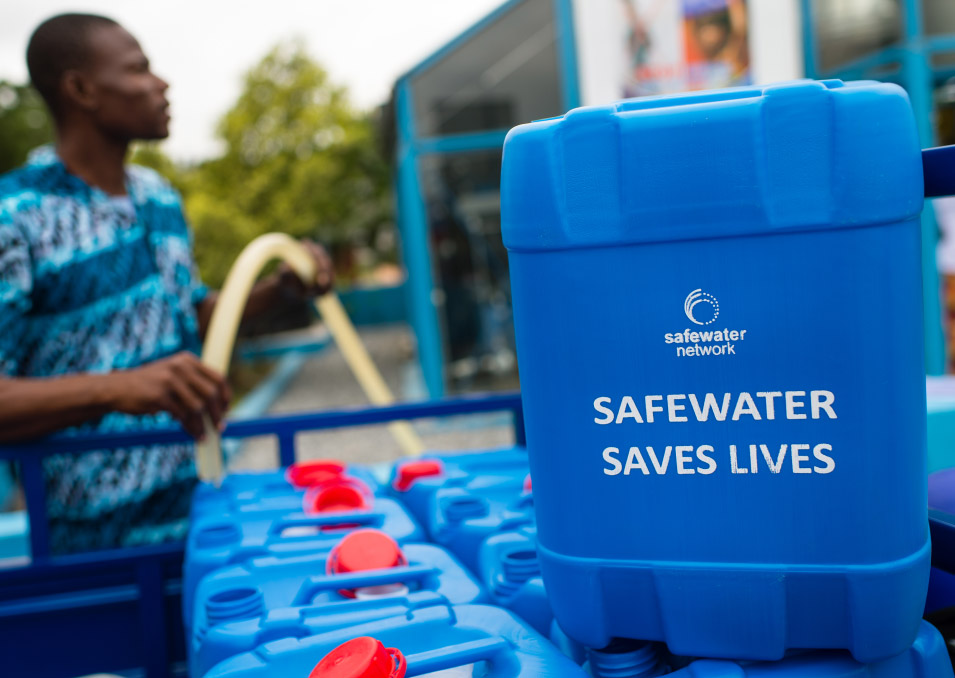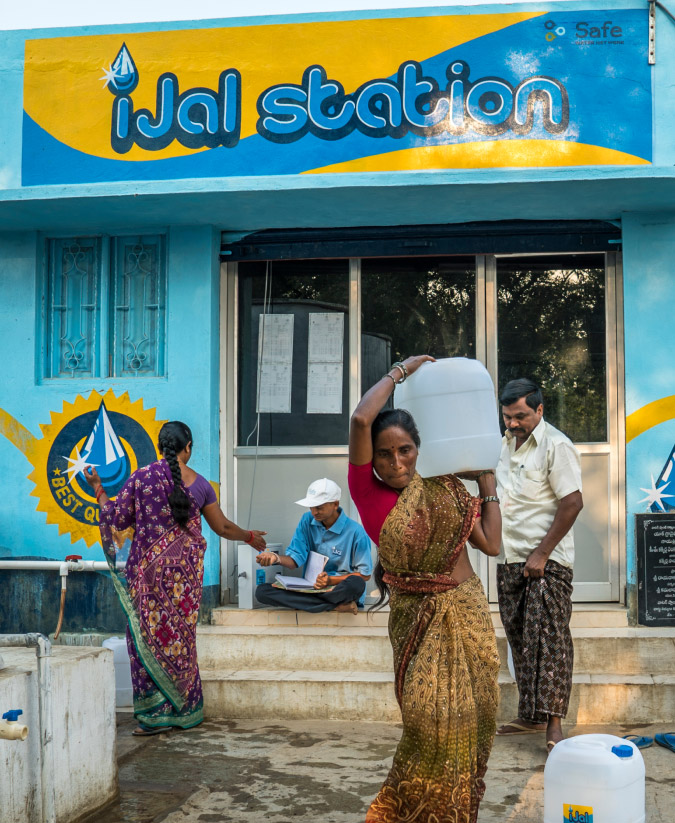 Stations added
Total to date: 427
Our safe water stations are branded locally to support community engagement and activation, and to communicate the values of affordable, reliable, safe water. Stations in Ghana are branded as "H2OME!" and are community-owned in partnership with local governments. Stations in India are branded as "iJal" and are owned by social entrepreneurs, women-led community groups, or the community.
97,000
Additional people gained access to safe water
Our stations now support over 500+ communities, providing safe water access to over 1.7 million people.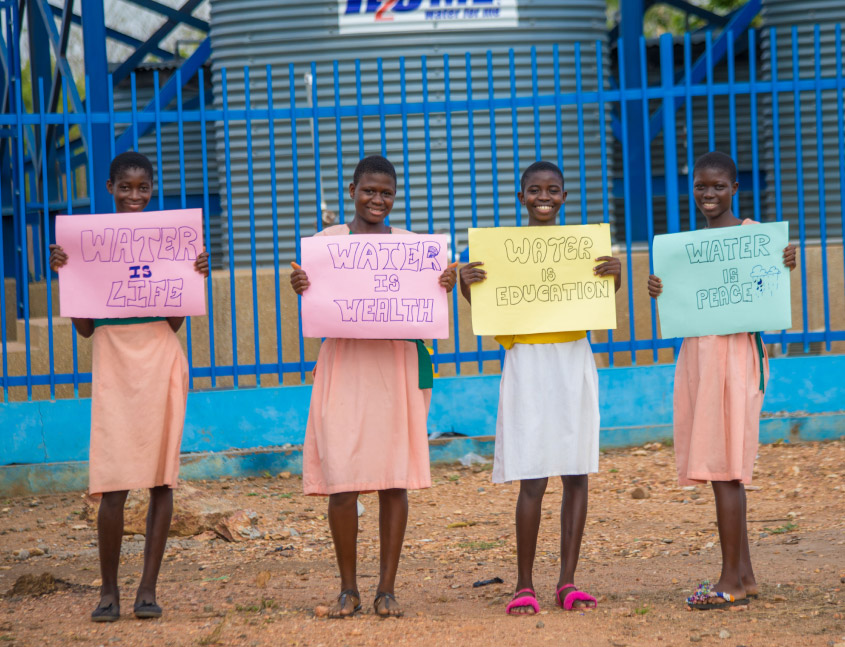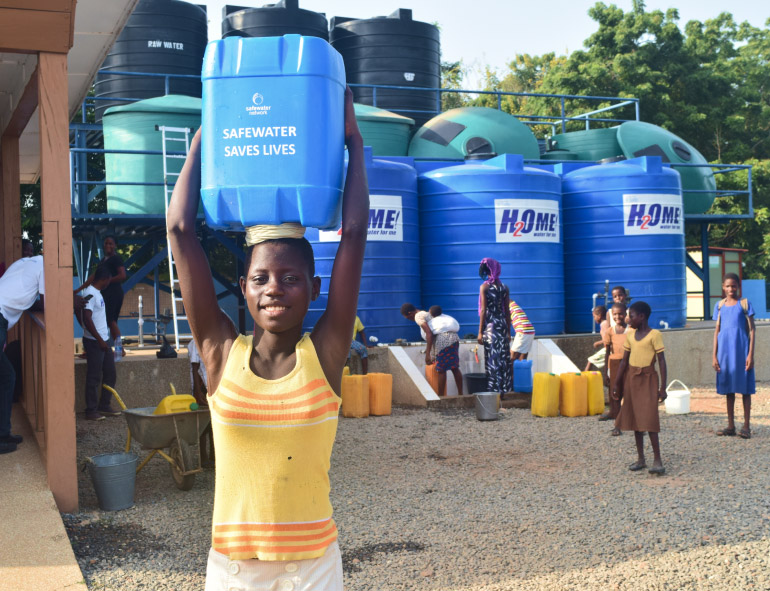 Safe water volume increases
621
New piped connections to households, schools, clinics, and businesses in Ghana
Total to date: 1528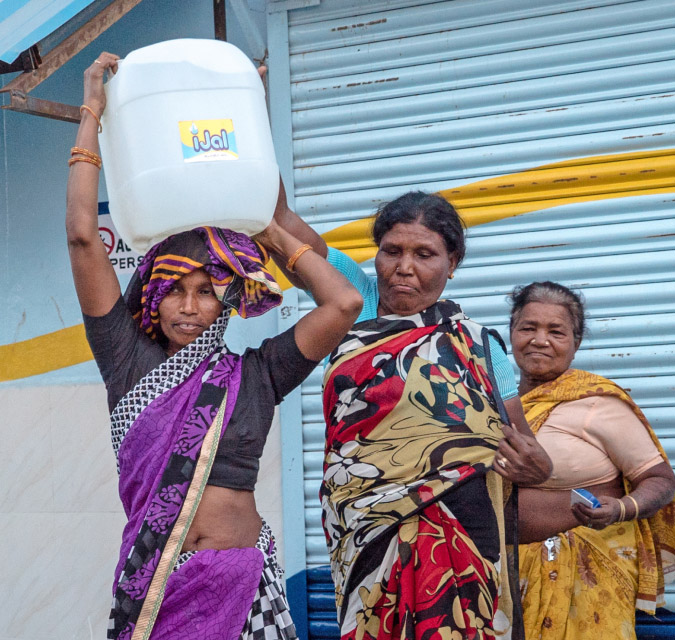 28%
of stations are female-led in India
In India, many of our stations are locally managed by female entrepreneurs and female-led community groups.
91%
of vendors in Ghana are female
In Ghana, the stations are all owned by the community but operated by vendors, most of whom are women—their work includes dispensing water, maintaining access points, and handling payments.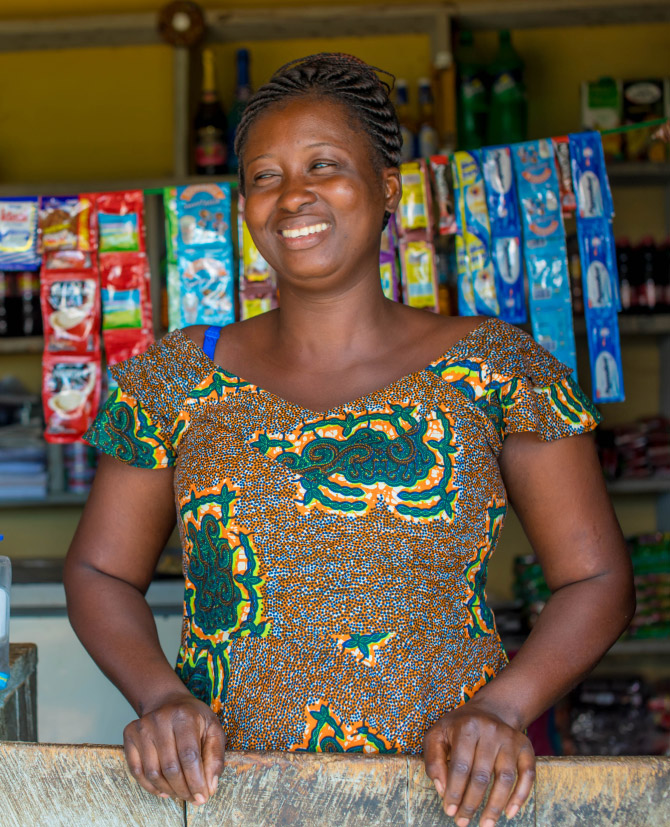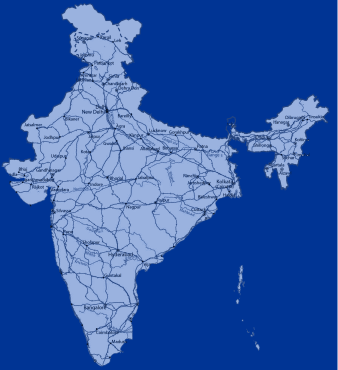 18

Alliance partners across

23

states in India

Through the Safe Water Enterprise (SWE) Alliance, first launched at our 2018 Beyond the Pipe Forum in New Delhi, we collaborate with implementers from across India to strengthen the ecosystem for decentralized solutions. Today, the SWE Alliance plays a key role in advancing the Sustainable Enterprise for Water and Health (SEWAH) program, a partnership between our team in India and the United States Agency for International Development that brings together the public, private, and civil sectors to develop policy recommendations, exchange knowledge, build tools and capacity, and scale services to address the safe water needs of millions of underserved people across urban India.
Bala Vikasa
Community Pure Water
Drinkwell Systems
JanaJal
Josab Water Solutions
Maithri Aquatech
Naandi Foundation
OCEO Water
PHED Haryana
PiLo
Piramal Sarvajal
Rit Water Solutions
Safe Water Network India
Sahasra Water Technologies
Smaat India Private Limited
SWEM Water Tech India
WaterHealth India
WaterLife
8
Global water sector webinars presented
"Safe Water Network's virtual youth convening brought a group of young changemakers together to share ideas that could be ramped up at an unprecedented scale. This reminds me that there is amazing good in this world and that a team of passionate committed leaders are creating a better planet for all."
Speaker for Safe Water Network's September 2, 2020 virtual convening of young global leaders, "Water, Sustainable Living and Communities"
04
PARTNERSHIP IN ACTION
Together we do more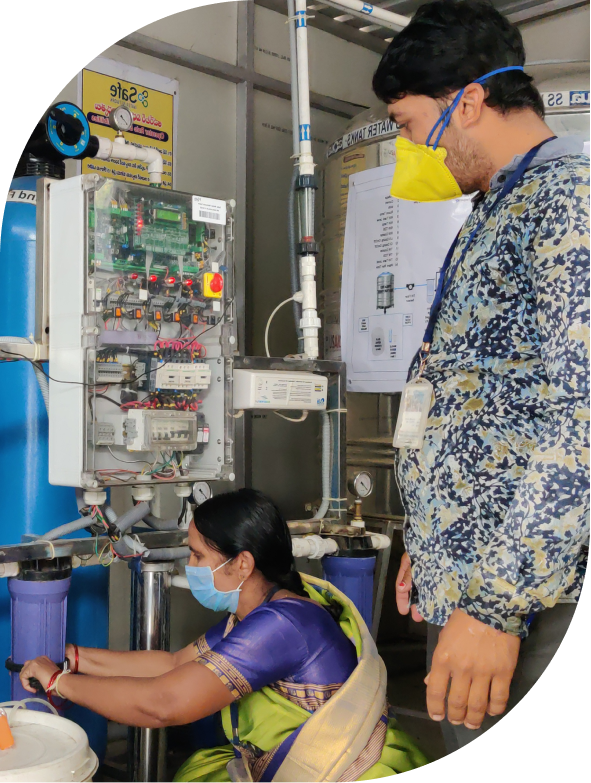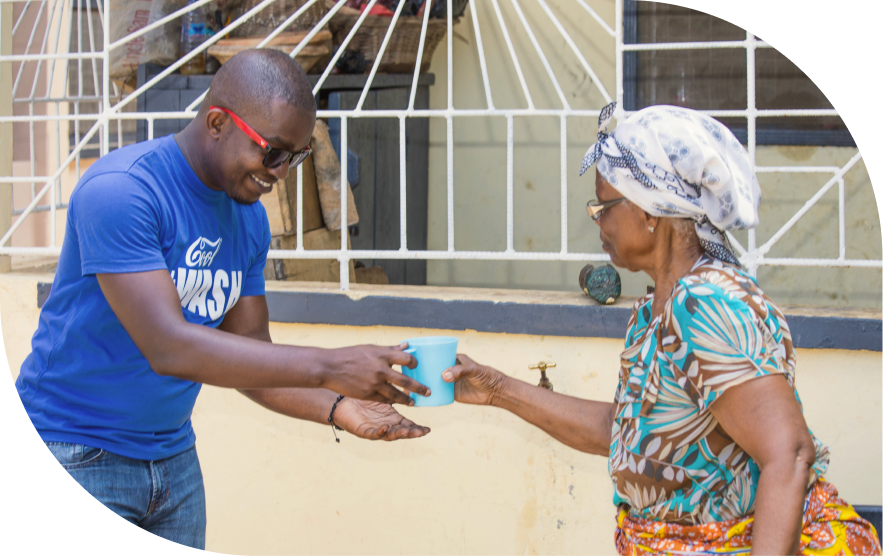 Closing the safe water access gap for 2.2 billion people around the world is too large for any one organization to overcome. Safe Water Network partners with the public and private sectors to advance the practices and mobilize the resources needed to solve the global water crisis.
Providing convenient Piped Connections in Ghana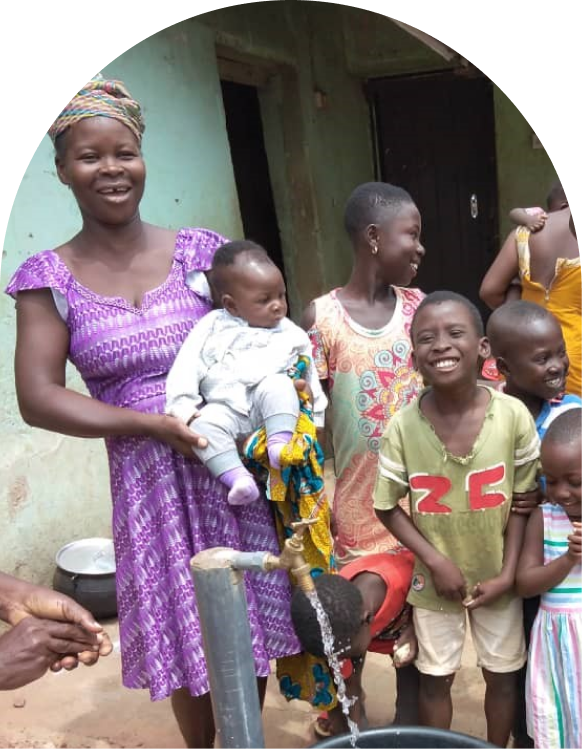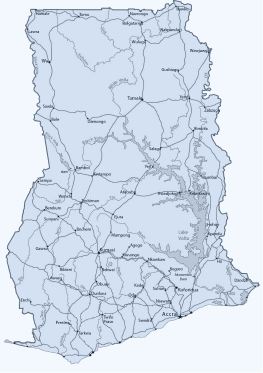 Service:
Leveraging our years of experience installing small piped networks across Ghana, we increased the number of households and businesses with a direct water connection from 200 in 2019 to more than 1,500 in 2020. Our partners brought crucial funding and essential expertise to deliver clean and affordable water to thousands of people at home.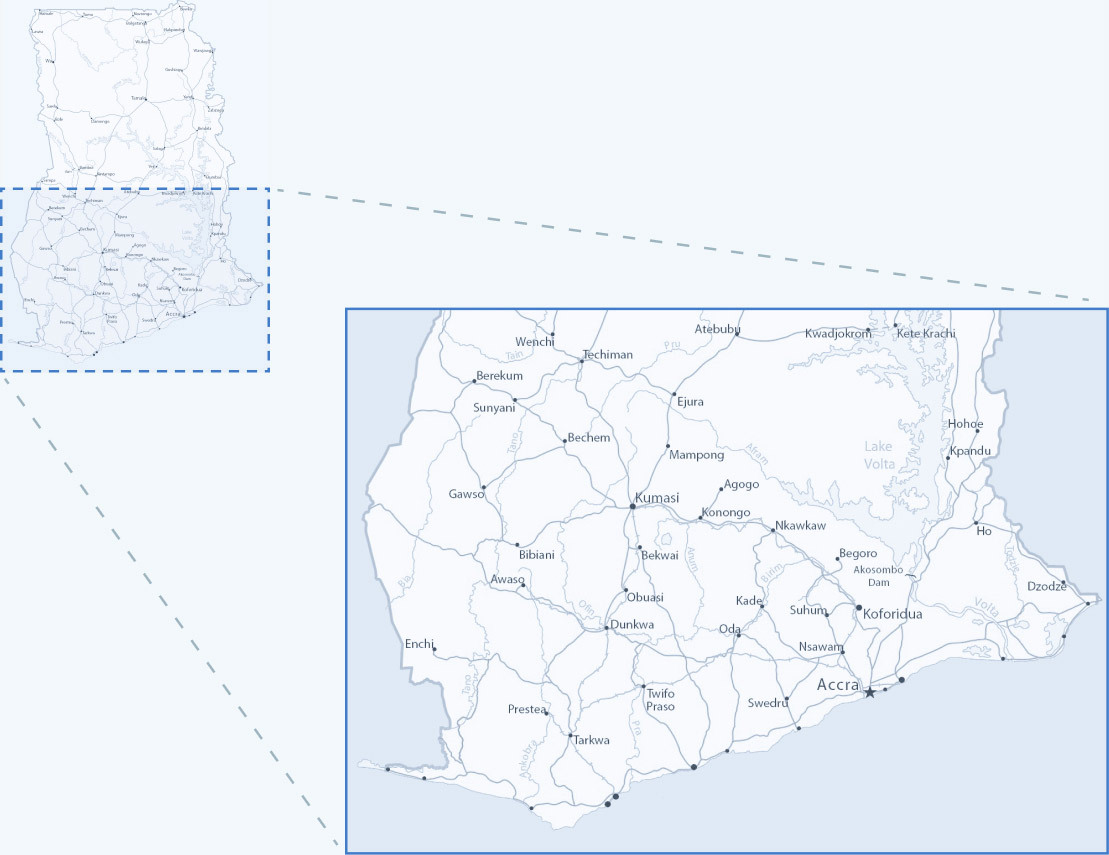 621
New piped connections
(Total to date: 1528)
Why piped connections?
Piped connections bring water directly to such destinations as homes, businesses, schools, and health clinics. In most cases, it's a line and tap brought directly to a building's premises. Piped connections are important because they make safe water more convenient and reduce the chances of recontamination.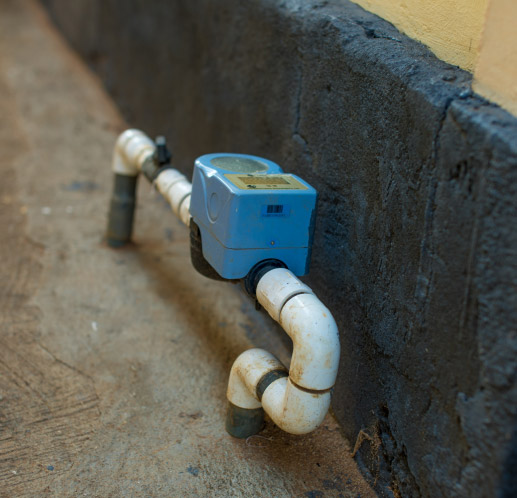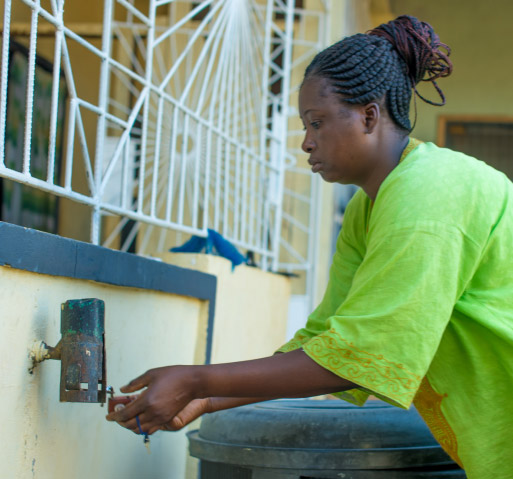 Safe water for public health
The Dzemeni EP Clinic, for example, previously relied on harvested rainwater and untreated river water located a kilometer from the facility.
"Patients, including pregnant women, had to bring their own water to be treated properly. That made everything more difficult. This piped safe water connection has transformed our ability to treat patients properly."
Our piped connections to healthcare facilities ensure 24/7 access to safe water for basic hygiene, medical procedures, and patient care.
By the numbers
6,000
people now have safe water at home
liters of water delivered directly to homes, schools, clinics, and small businesses in 2020
10
healthcare facilities connected to reliable water supply
Piped connection partners
Engineers Without Borders helped Safe Water Network's design and construction team map out the ideal layout for new pipes so that more community members would be closer to the network.
"Safe Water Network is providing a basic human right of clean water which has been so needed, especially during the current pandemic. Engineers Without Borders USA is honored to call Safe Water Network a partner in addressing our global water crisis."
Whitten and Roy Partnership provides training and field coaching to build up Safe Water Network's sales capabilities so that more consumers can benefit from safe water access right at their doorstep.
"Safe Water Network's offering is nothing less than a revolution in the way that rural communities in Ghana receive drinking water - customers simply turn on their tap and drink fresh, clean water from the comfort of their home. I've never seen anything like it at this scale."
Envicom is working with our team to develop and refine a mobile app that not only leverages GIS capabilities to cost out new connections for consumers, but helps our local sales team manage a growing pipeline of household consumers.
"We are thoroughly enjoying our partnership and are impressed by the way Safe Water Network seeks to implement efficiencies and adaptations that will make their work more impactful and resilient."
The Stone Family Foundation and Conrad N. Hilton Foundation lead a team of funders supporting the evolution of our piped connections program in Ghana.
"Our vision is safe, clean water being piped into all homes. Decentralized approaches focused on connecting households have been successfully proven in parts of Asia and we are proud to pioneer this in Ghana with Safe Water Network. We look forward to continuing the partnership."
Providing Technical Assistance to the Government of Karnataka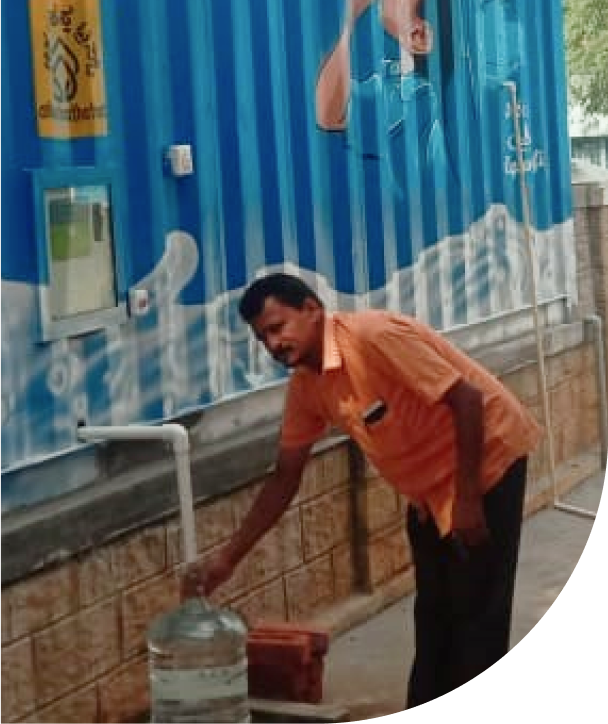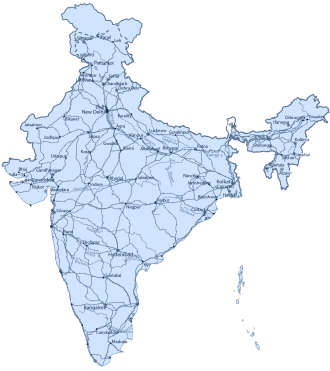 The Government of Karnataka engaged Safe Water Network to support a comprehensive, multi-year program to help upgrade the reliability and performance of water purification plants across thirty districts.
Why Karnataka?
Many parts of India are water stressed, impacting millions. The state of Karnataka also has source water contamination, as well as the challenge of safe water access for underserved communities. In response, the state built one of the largest systems of water purification plants in the country, serving over 40 million people. Safe Water Network is now deploying its technical and management expertise to help improve the performance, reliability and affordability of these systems.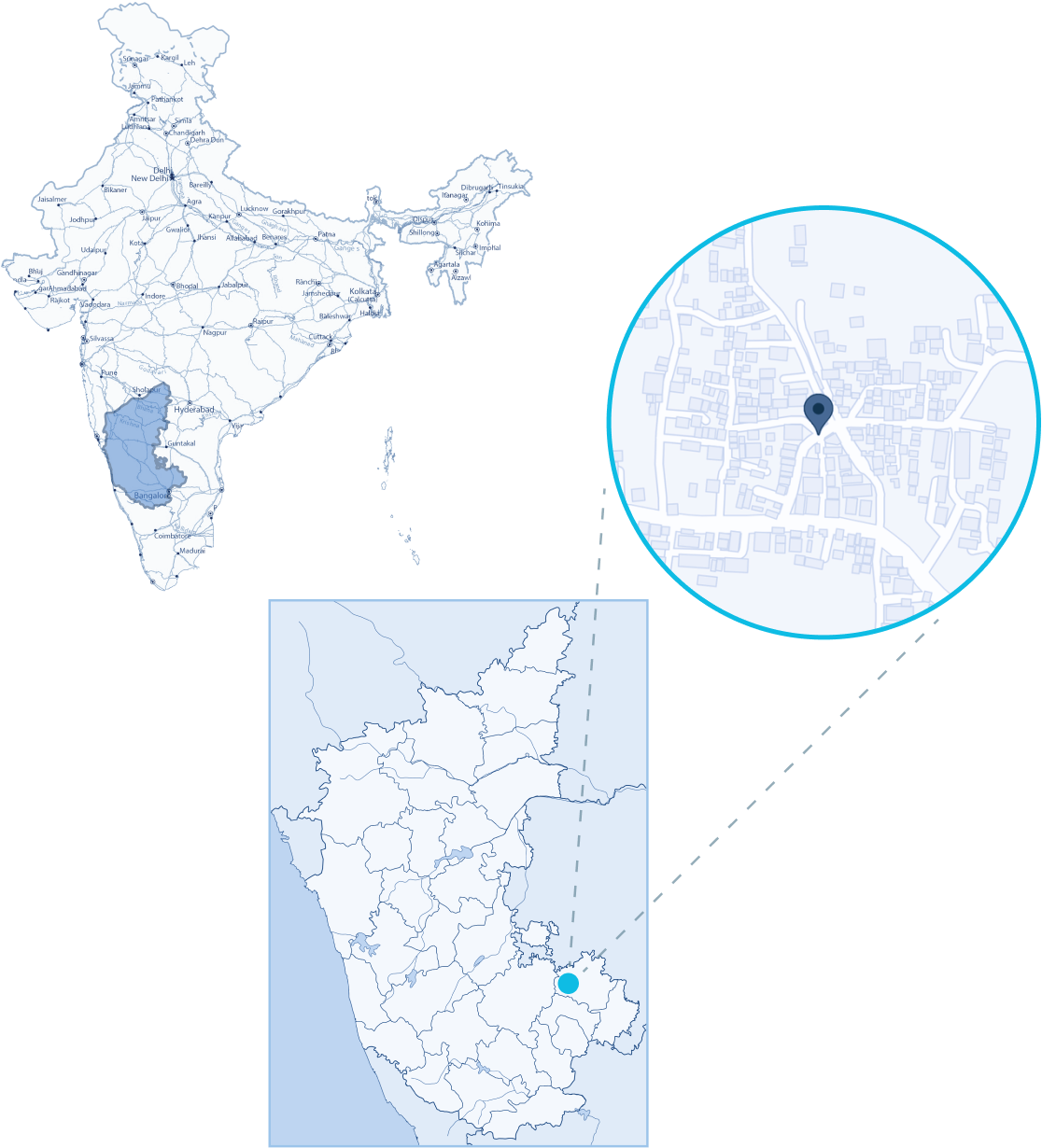 Meet Archana
One of the 18,000 water purification plants under the jurisdiction of the Government of Karnataka is in the community of Agalakurki, located in the southeast part of the state. Before Safe Water Network was engaged, the plant there was often not operational, forcing mothers like Archana to fetch water from contaminated water sources.
"This new and improved plant has extended our lifespans by fifty years."
Before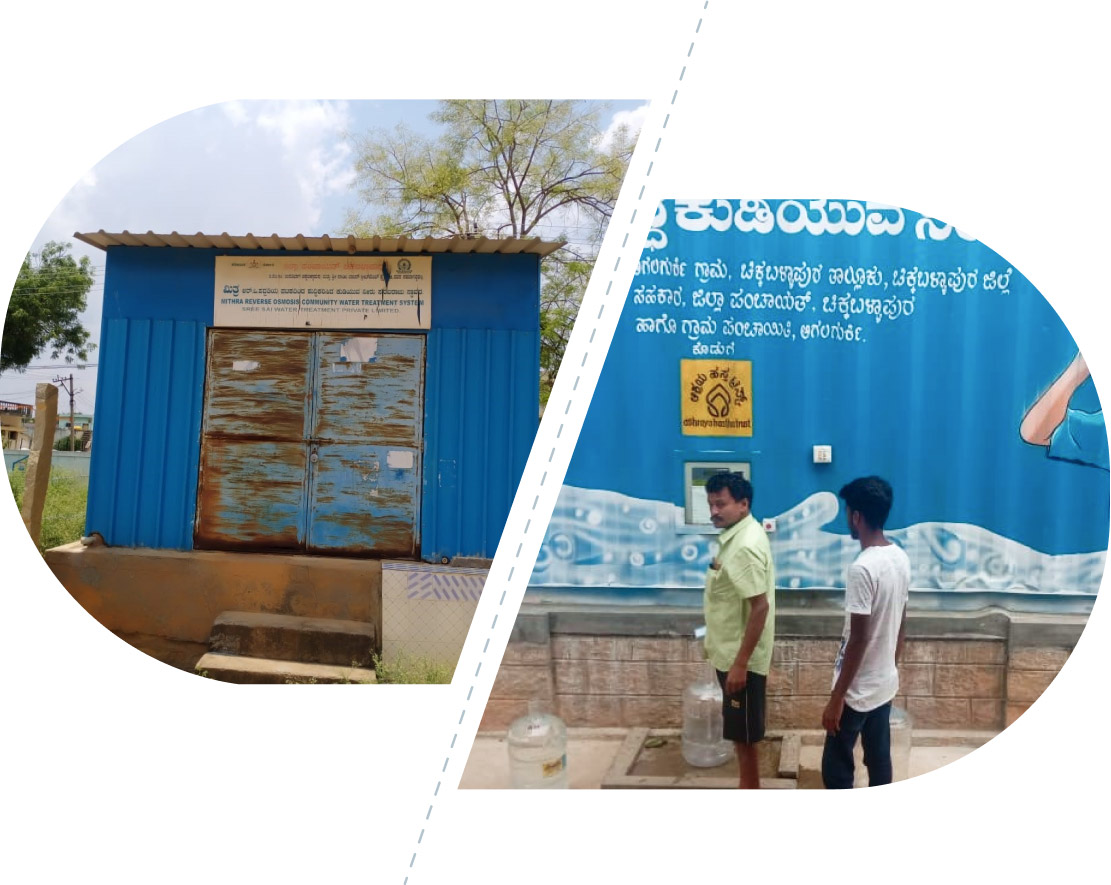 2020 was the second year of this engagement and is part of Safe Water Network's Technical Assistance program that provides support and training to governments and other organizations providing safe water in underserved regions around the world.
By the numbers
18,000
water purification plants in Karnataka supported under our partnership with the state government
people gaining access to reliable safe water through the state government's decentralized water purification system
Safe Water Network has established a deep expertise around decentralized community water supply. Scaling this work through partnering with other organizations and governments, like the Government of Karnataka, now means that many more communities have access to safe, reliable, and affordable water.
05
Meet the Team
A Committed Global Team
Over 1,700 individuals—a combination of community members, local leaders, technicians, and full-time Safe Water Network staff—work together across our three programs. With expertise in health, business, engineering, and development, we are all passionate and committed to solving the global water crisis.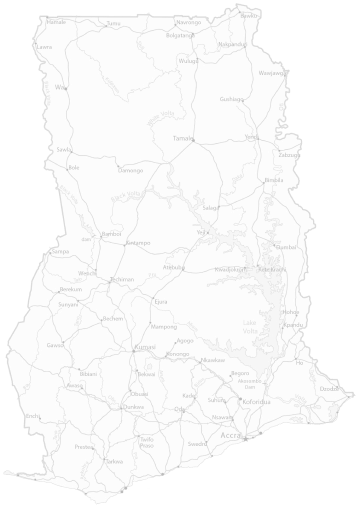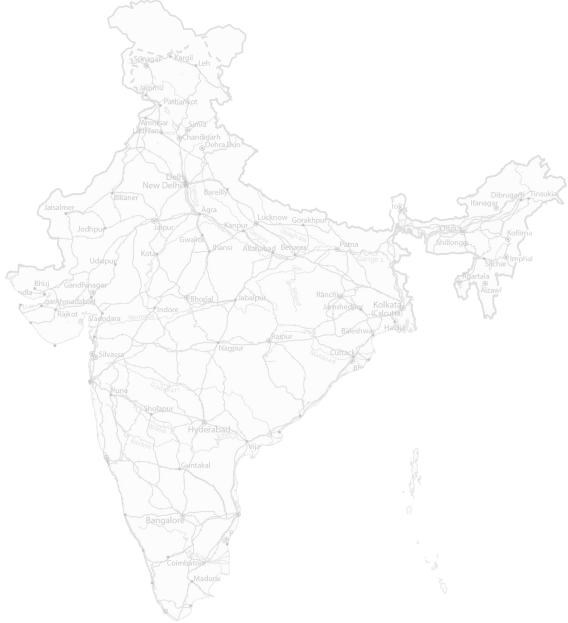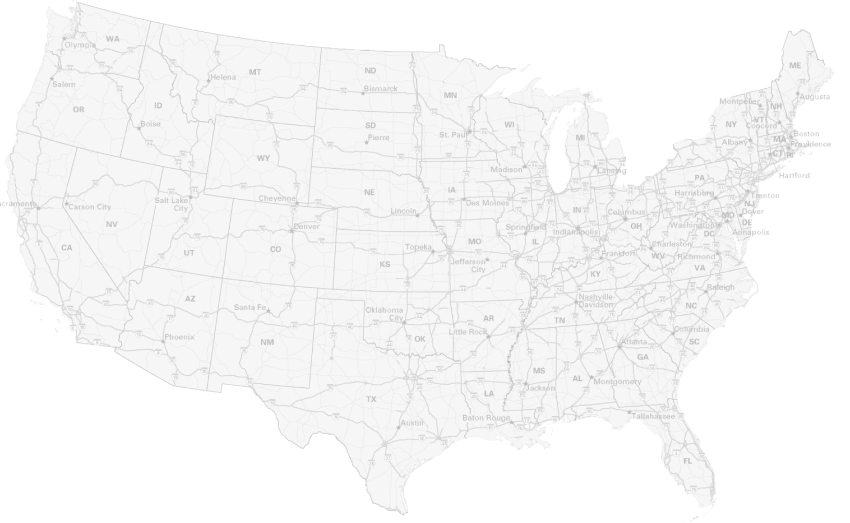 Our
Water Station Operators
Meet the Vendors and Operators in Ghana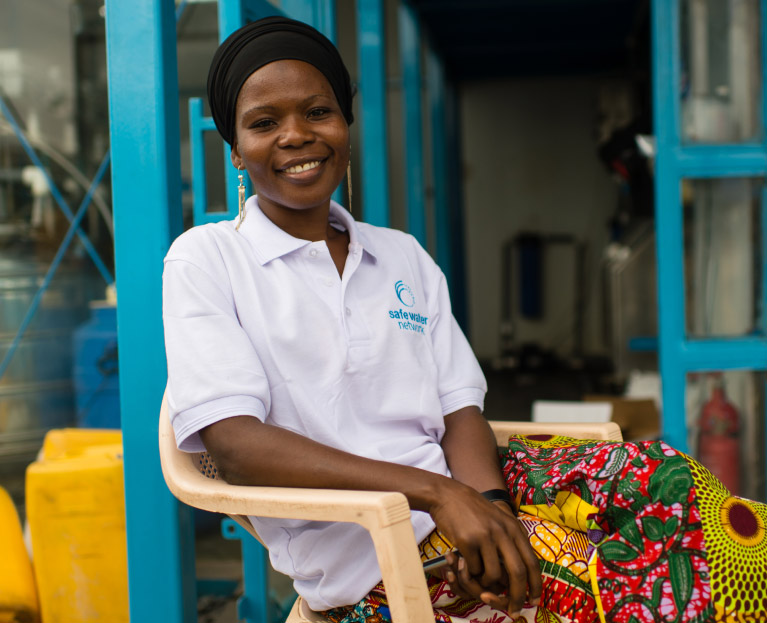 Since we heard about the pandemic on the radio, we heard lots of stories and I was really scared…After the COVID-19 training at the Safe Water Network station, I got a better understanding of the disease and how it works. I'm grateful that I can keep myself and the community people safe.
Becoming an operator has helped me send my son to school and support my family… The work is rewarding and I now earn more than I used to.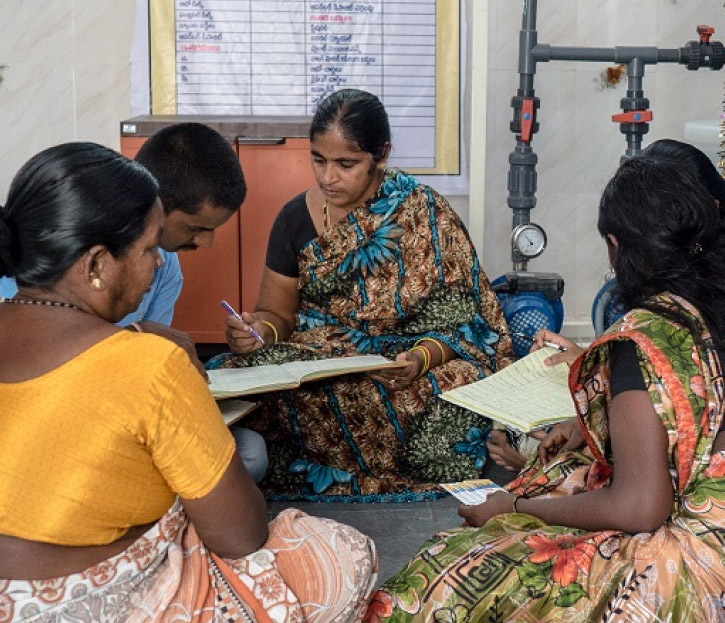 Meet the water aunties in India
Through our water enterprises in India, women who once spent hours each day carrying unsafe water home to their families are now equipped with the skills and confidence to own and manage safe water stations.
"Safe Water Network trained me in the technical and practical aspects of running the water station. They also taught me how to run and manage the water ATM."
"Everybody in the village knows me now. Before, I was just a housewife, but now people call me the Water Aunty."
"Mothers tell me they don't need to take their children to the doctor as frequently as they used to since they've switched from well water to my treated water."

Our
Field Team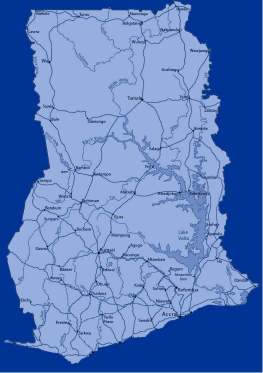 "I understand what access to safe water at home means to the people of Ashanti. It's transformative. It's saving lives and that means 'all hands on deck' for us at Safe Water Network."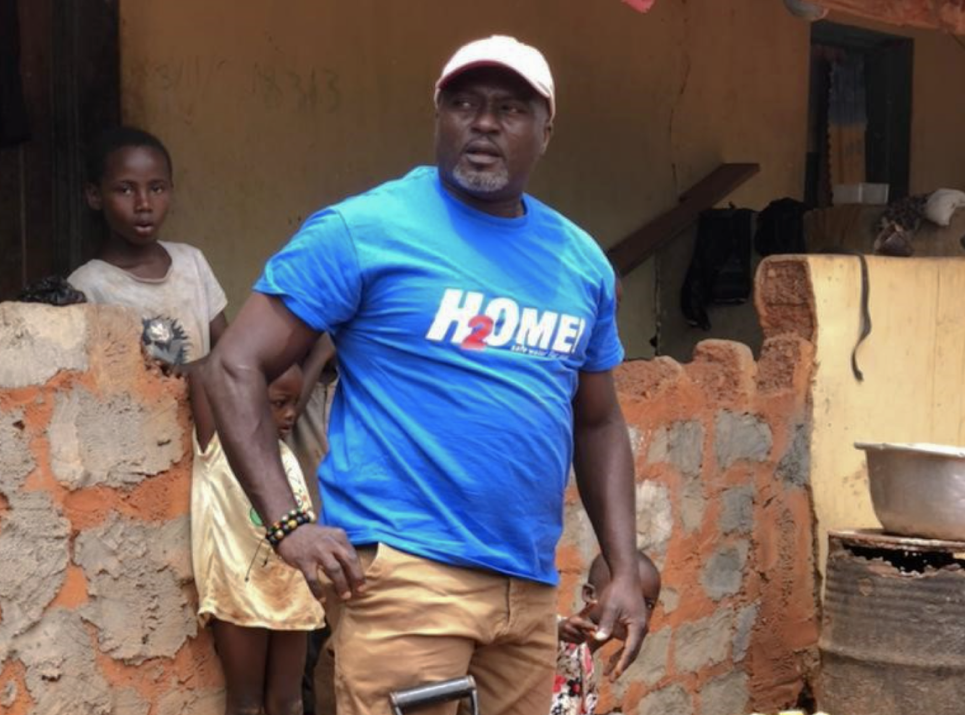 Joseph Sam Cherbu oversees the newly formed customer activation team, brought on to help manage the growth of the piped connection program in Ghana. He played an instrumental role in designing Safe Water Network's GIS-enabled app, which maps out the piped network to provide customers with an accurate estimate for a new connection. Joseph was so encouraged by the transformative effect that reliable and convenient access to safe water had on people's lives, he spent hours outside of his customer activation role assisting the field team with trenching as they completed new connections to homes.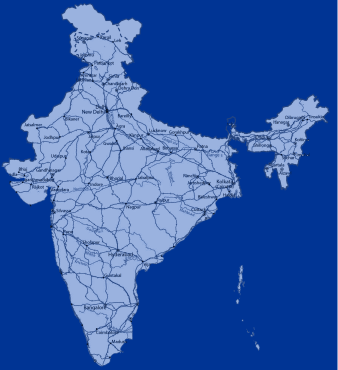 "Innovations like remote monitoring ensure that the Government of Karnataka can continue to provide safe water for its forty million inhabitants across the State."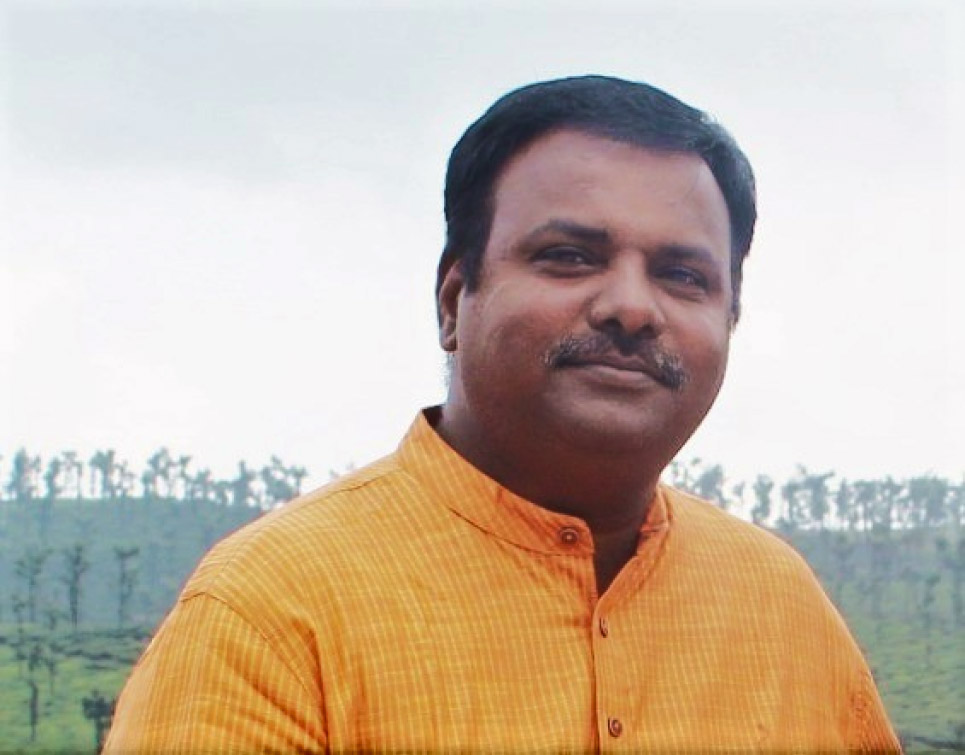 Wilson Dhanaraj is the Project Manager supporting our Technical Assistance partnership with the Government of Karnataka in India. He works closely with the officials of the state's Rural Drinking Water Supply and Sanitation department.