Turning the Tide on Water Contamination: Safe Water Network's ACOM System
---
India is grappling with a critical water quality challenge, with a staggering 80% of underground water and 70% of surface water sources tainted, posing severe health risks to its population. Alarmingly, diarrhea alone accounts for 13% of annual child deaths, contributing significantly to childhood mortality.
In the face of this crisis, Safe Water Network has unveiled a groundbreaking solution that promises to transform the water landscape in the country. The key to combating waterborne diseases like diarrhea lies in a simple yet highly effective solution: treating drinking water with chlorine. Chlorination is not only safe and cost-effective but also proficient in neutralizing disease-causing microbes. However, the effectiveness of chlorination diminishes over time and distance, presenting a challenge for last-mile water service delivery.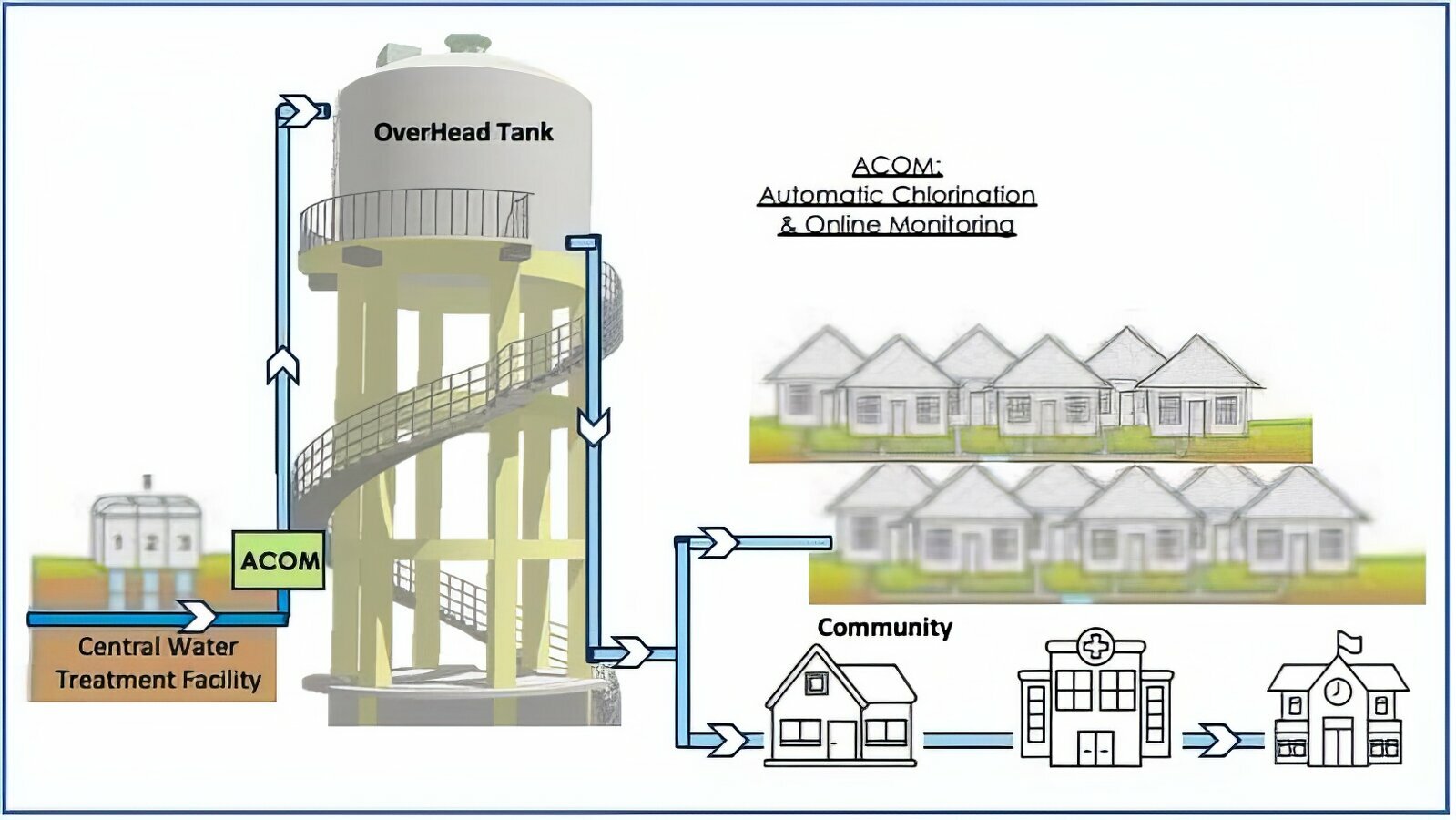 Safe Water Network's Automatic Chlorination and Online Monitoring (ACOM) system is a game-changer in ensuring the delivery of safe water to communities across India. Here's how it works:
Automatic Chlorination: Safe Water Network's device, the chlorinator, seamlessly connects to the water supply system. It stores chlorine in a chamber and releases a precise amount into the water as it flows through. Our ACOM systems, strategically placed at Overhead tanks installed by the government, serve as checkpoints to actively monitor water quality levels, ensuring safety before reaching households, clinics, and schools.
Harnessing Digital Precision: The ACOM system continually monitors chlorine levels and promptly sends alerts to maintain optimal concentrations. Real-time data is easily accessible through digital platforms, enabling timely decisions and ensuring a constant supply of safe water, anytime and anywhere.
Rapid Responsiveness: The ACOM system streamlines the often-manual task of data collection, minimizing travel and laboratory involvement. With immediate access to water quality data, corrective actions are prompt and efficient.
Versatile and Adaptable: Safe Water Network's robust chlorinators can be seamlessly integrated into various points within the water supply chain, from pipelines to overhead tanks and even individual homes. Not only are they cost-effective, but they're also scalable, ensuring long-term sustainability.
This revolutionary ACOM system harmonizes with national initiatives such as the Jal Jeevan Mission, which aims to provide piped water access to all rural households by 2024. By ensuring safe drinking water, Safe Water Network contributes to the mission's success and, in turn, the well-being of communities. We also empower local operators through water quality and data management training.
This program is supported by the Lien Foundation.