How to Raise Funds
Everything you need to create your own fundraiser.
Thank you for supporting Safe Water Network and helping us to bring safe water to 50 million people by 2030. Access to safe water improves health and school attendance, brings economic stability, and enables women to spend more time with their family and at work.
Download the following resources to:
Raise funds to provide access to safe water.
Bring awareness to the global water crisis.
Use social media to engage with your family and friends.
Create Your Own Campaign
Step 1. Log In (or Sign Up) to Your Donor Profile
Click on the profile icon in the upper right corner
Log in or sign up to create a donor profile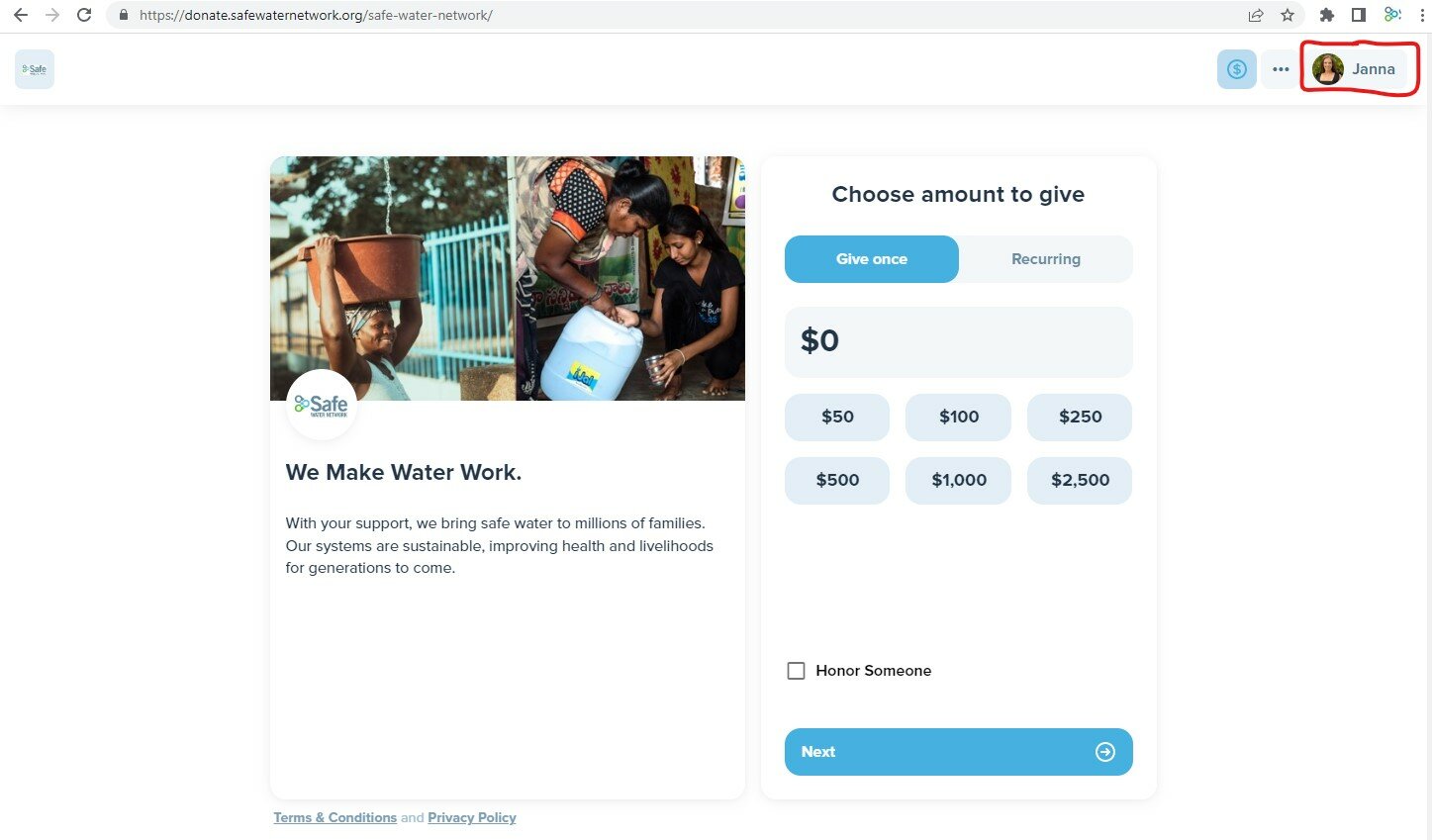 Step 2. Create Your Campaign!
On your donor profile dashboard, click the three dots next to 'Fundraisers' (located on the left)
Click 'Create New'
Customize- pick a name, add a photo, and choose your goal. Now you're ready to go!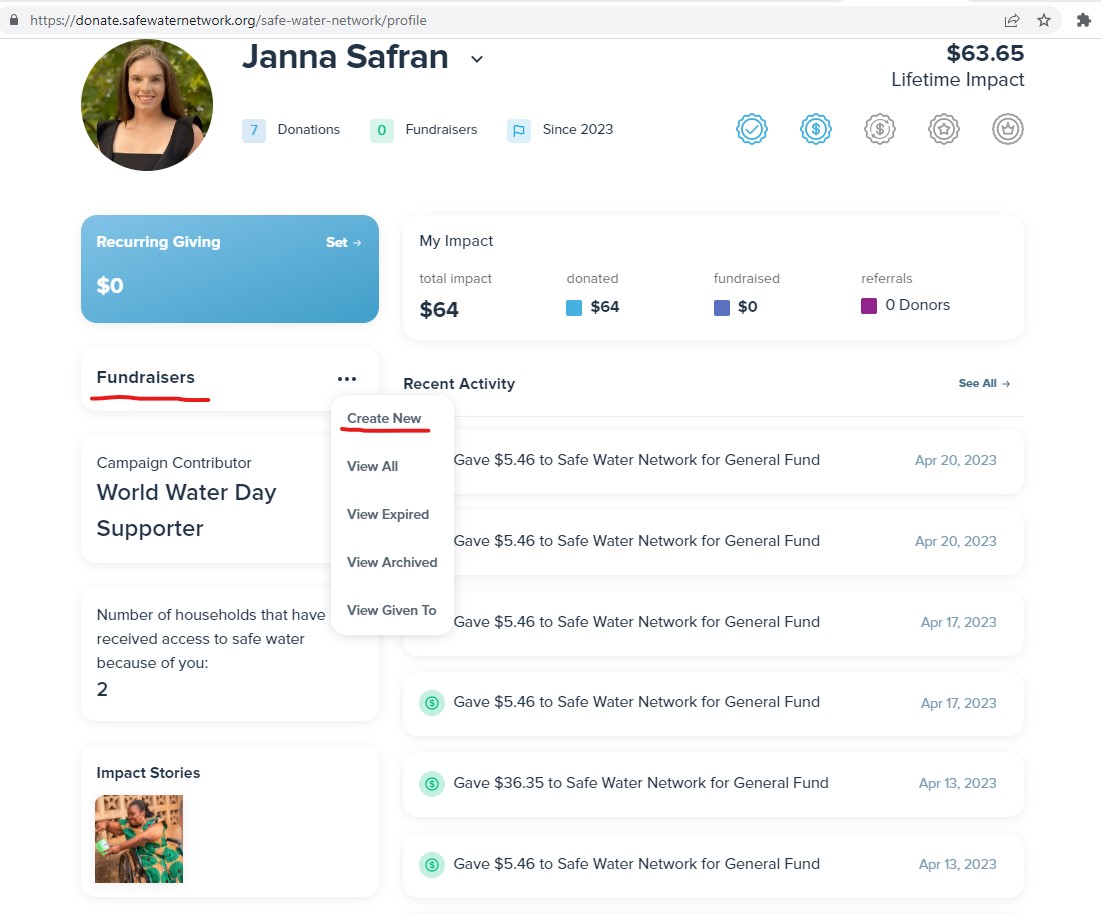 Step 3. Spread the word!
Tell everyone about it! The more people you tell, the quicker you'll reach your goal and the more people you'll bring safe water to!
*Tip: The more personal and specific you are about why you're fundraising and how the money will make an impact, the more likely others will want to join you.
Social Media
Add your campaign link to your socials – either on your profile or in your stories, or both! Don't forget to tag us!
Use these pre-made images to share about the global water crisis, what Safe Water Network is doing, and why you donated.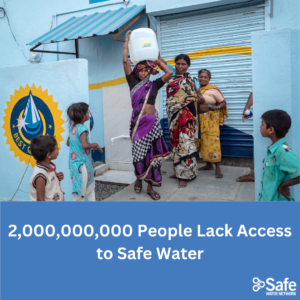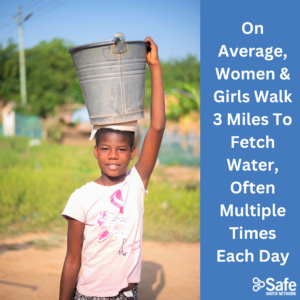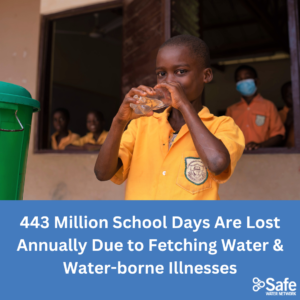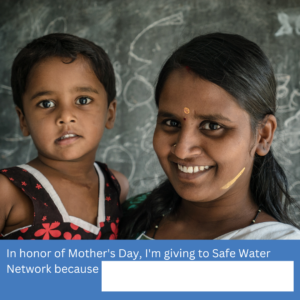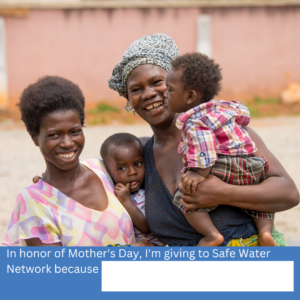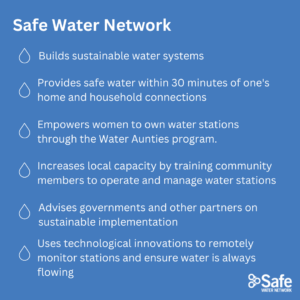 Fill the Water Droplet Challenge
Upload these photos to your Instagram or Facebook story and challenge your friends, families and coworkers to help you fill all the water droplets!
Add your Venmo handle so your followers can send you the droplet amount they would like to claim.
As your followers give, post updates showing which droplets have been claimed. You can cover the droplets with emojis!
Once a slide is full, add another!
Template Options: $100, $500, or $1,000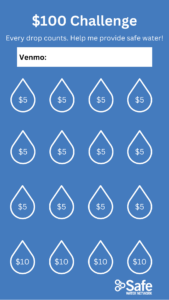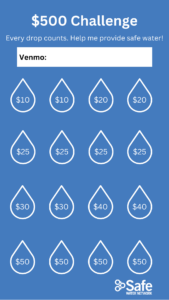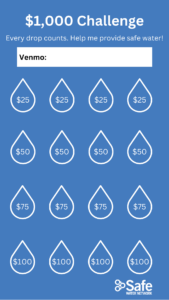 Donate the proceeds using your donor platform fundraising page. Any donors who contribute directly to you will not receive an acknowledgement letter, so please thank them for their donation and share with them how their funds will help bring safe water to families around the world.