A Year in Pictures: 2022
---
Over the past year we made important progress toward our goal to advance sustainable community water supply for the 2 billion people globally in need of safe water. We brought safe water to hundreds of families, engaged with government officials to elevate water quality standards, and strengthened our training programs to build local capacity. We continue to advance new approaches and innovations closely with public and private partners, governments, NGOs, and water experts from around the world to solve the water crisis.
Thank you for making safe water accessible for so many families this year and we look forward to building our capacity in the year ahead. Please enjoy this "Year in Photos" review!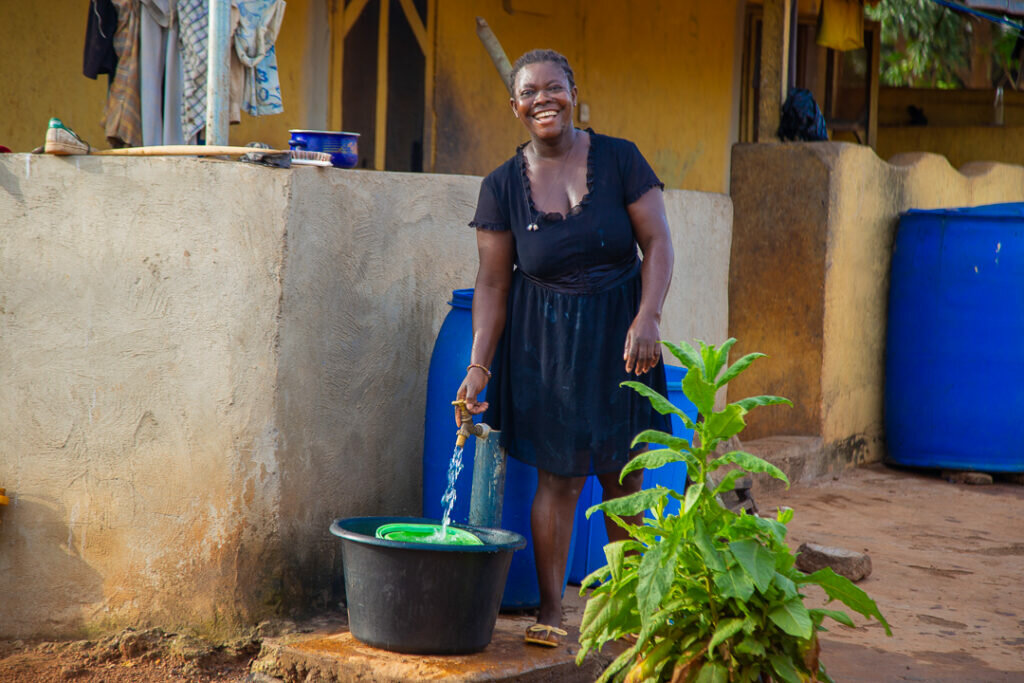 A woman rejoices as she fills her bucket with water piped directly to her home. Our piped water programs in Ghana are reaching nearly half a million people, transforming entire communities with improved health and livelihoods.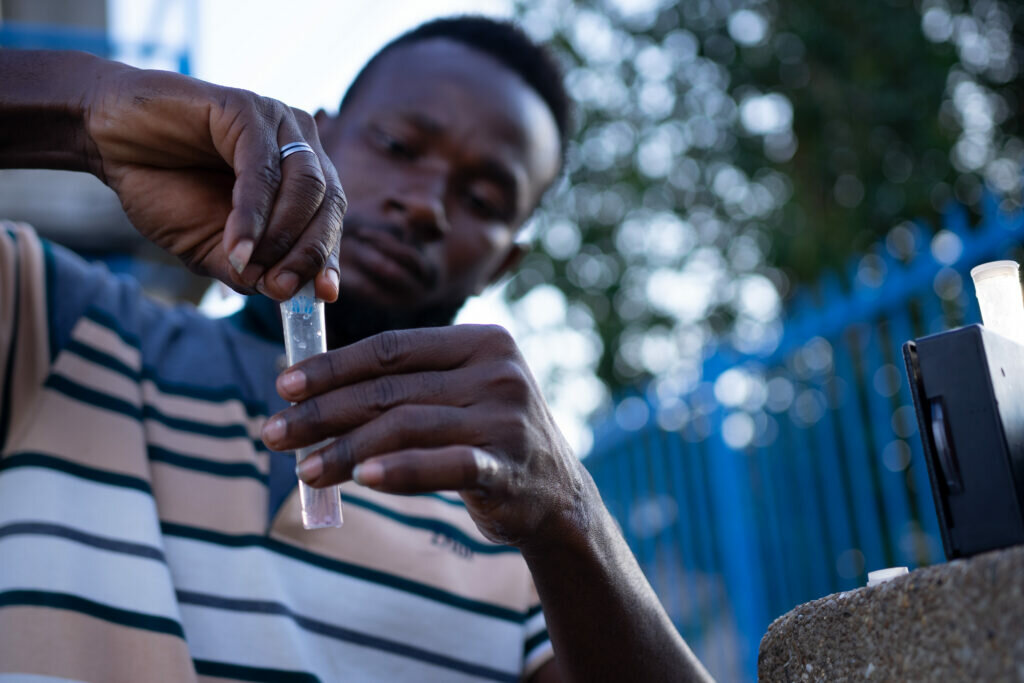 A field station operator tests the water quality on site.
All field stations in Ghana have rapid, inexpensive microbial test kits on-site with results being incorporated into the digital Water Quality Scorecard. This breakthrough allows operational decisions to be made in a matter of hours, as opposed to waiting weeks for results from external laboratories. Moreover, on-site testing helps to improve financial sustainability and strengthen local capacity.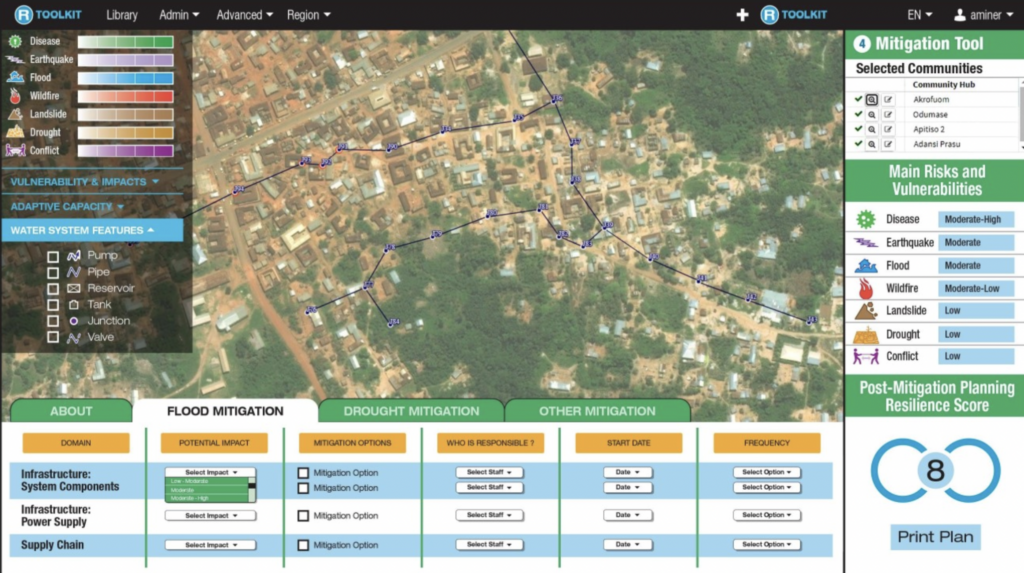 To mitigate the severity of climate change on resource scarce communities, we are analyzing the design and placement of community water stations through geographical information systems (GIS). The data gathered also aids in our assessment of population growth and demand on the water system, drought, floods, pipe placement, and distance from village homes. In collaboration with the Ghana government and local partners, we developed the 'Safe Water Resilience Toolkit' to proactively build resilient water infrastructure.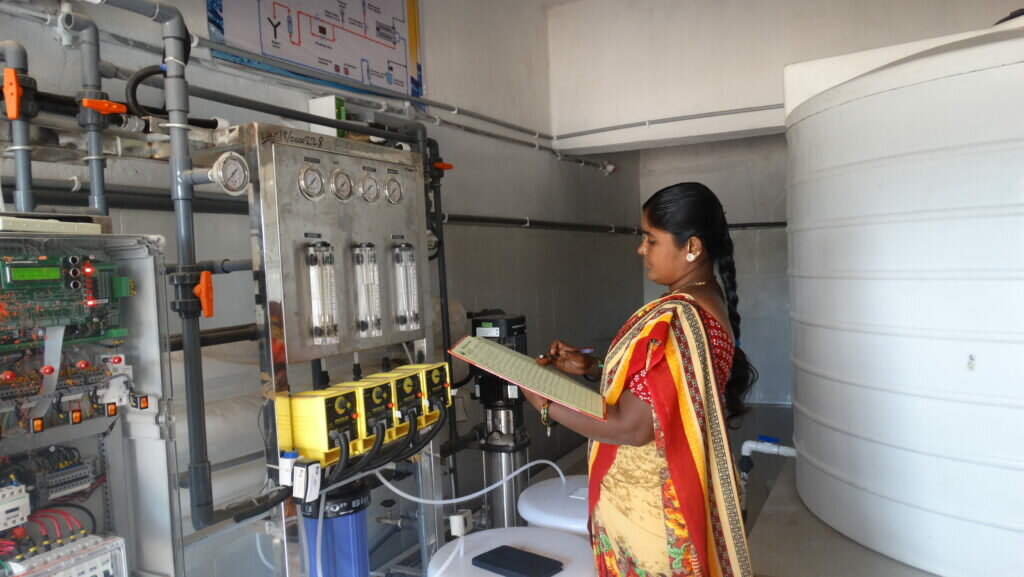 An iJal operator measures and records the water quality.
Women and young girls often bear the primary responsibility of daily household water collection and are disproportionately over-burdened by the journey and vulnerabilities of fetching water, which often precludes them from participating in school or earning income. At Safe Water Network, we prioritize training women as water treatment plant operators, distributors, community mobilizers and water quality champions. Nearly 30% of the iJal stations in India are operated and managed by women, who are fondly called 'Water Aunties' in the community. The impact these women have made cascade throughout the community, with other small enterprises and livelihoods flourishing.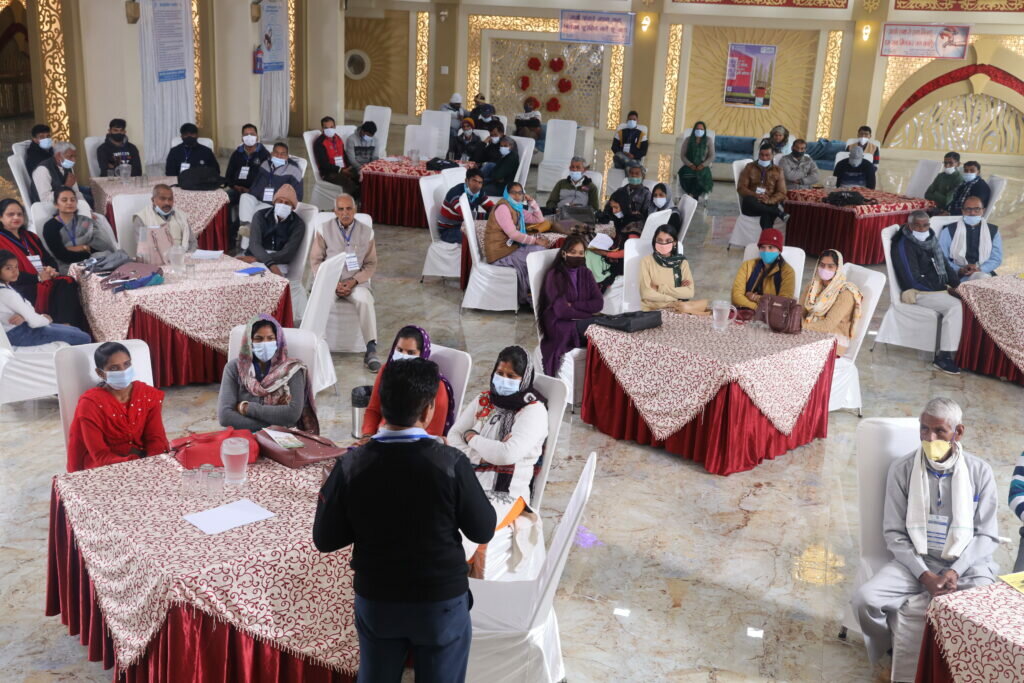 A member of Safe Water Network's technical team trains members of the Village Water Sanitation Committee, engineers from the Department of Public Health, and select government officials on the operation and management of the Government of India's Jal Jeevan Mission to provide reliable and sustainable piped water to all rural households by 2024. We continue to strengthen our Technical Assistance programs focused on working with governments to realize their commitment and ensure communities have access to safe water.  
A group of 30 interdisciplinary world-renowned experts convened in New York City for a roundtable discussion on accelerating access to reliable water in underserved communities.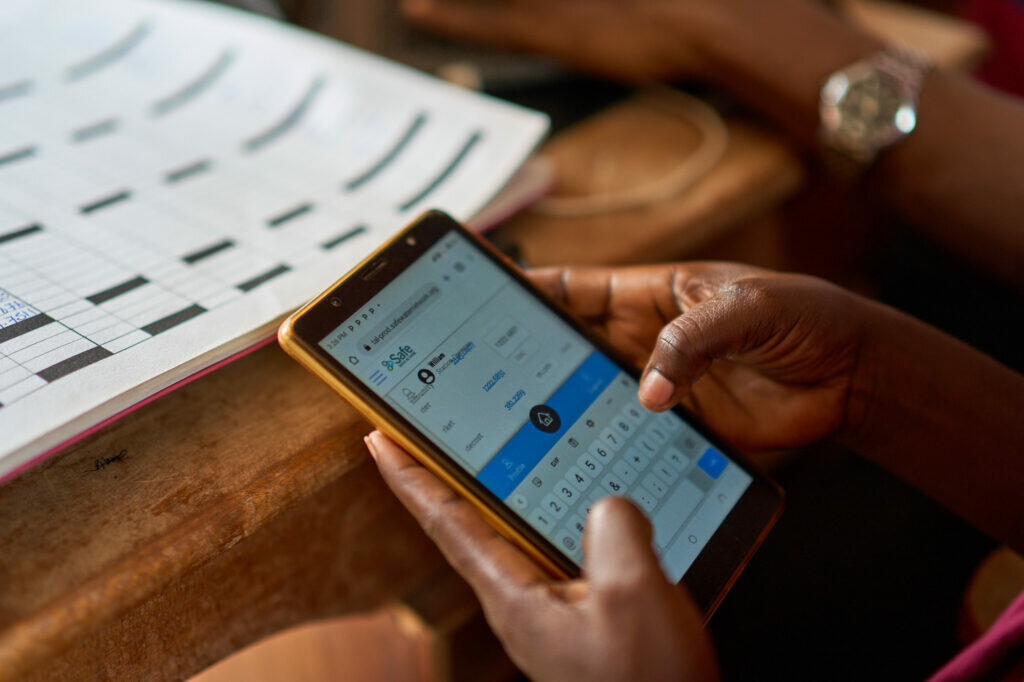 A local operator in Ghana uploads station operational, financial and consumer data on our newly developed digital platform.
This comprehensive system enables real-time informed decisions to be made, strengthens consumer response and satisfaction, and improves comparison of stations across time and region. In addition to lowering operating costs, the data enables real-time, evidence-based decisions to improve performance.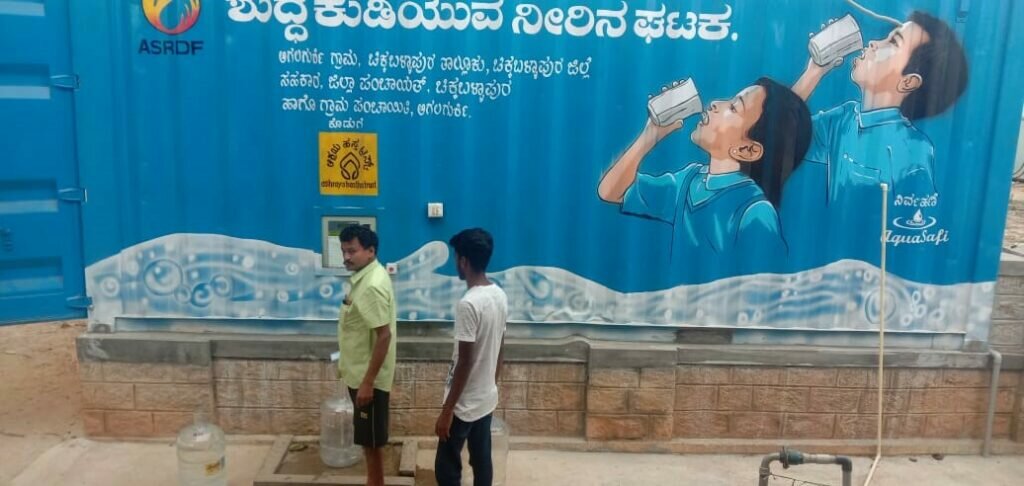 Two men fill their containers from a newly installed community-owned water ATM kiosk.
Part of our work with the Government of Karnataka is retrofitting existing structures and strengthening operational systems for more than 18,000 water purification plants across this state in India.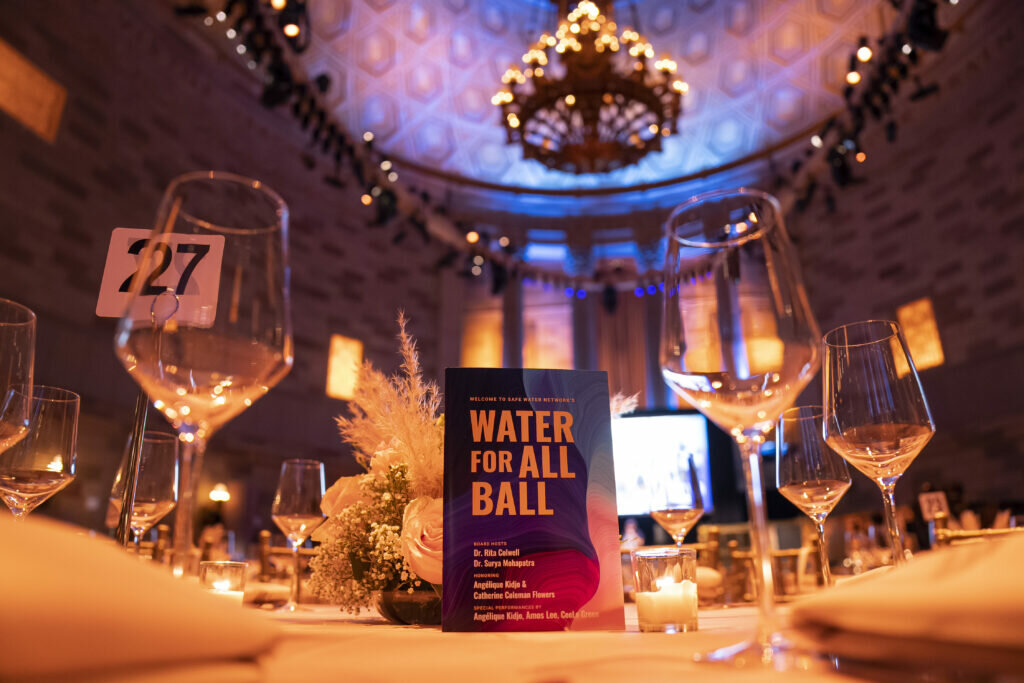 Nearly 300 people, from more than 10 countries, came together in New York City to celebrate Safe Water Network's global accomplishments and raise funds for continuous programming. Catherine Coleman Flowers and Angelique Kidjo were honored with awards and Grammy award-winning performances were given by Angelique Kidjo, Amos Lee, and CeeLo Green. The night was filled with joy, commitment and innovation.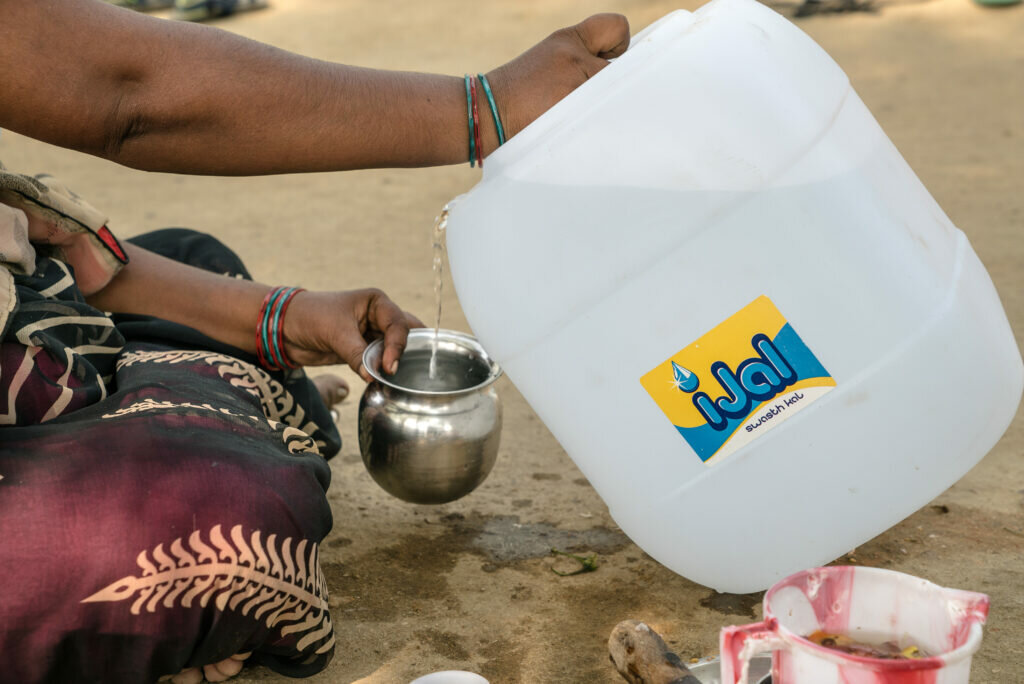 A woman pours water from an iJal container to make tea.
Our programs ensure a sustainable supply of safe water, enabling women to pursue business opportunities outside of the home and girls to spend more time in school.