Development, Updates, Partnerships, In the News, Impact
Commissioning of New Station in Ghana with Stone Foundation
---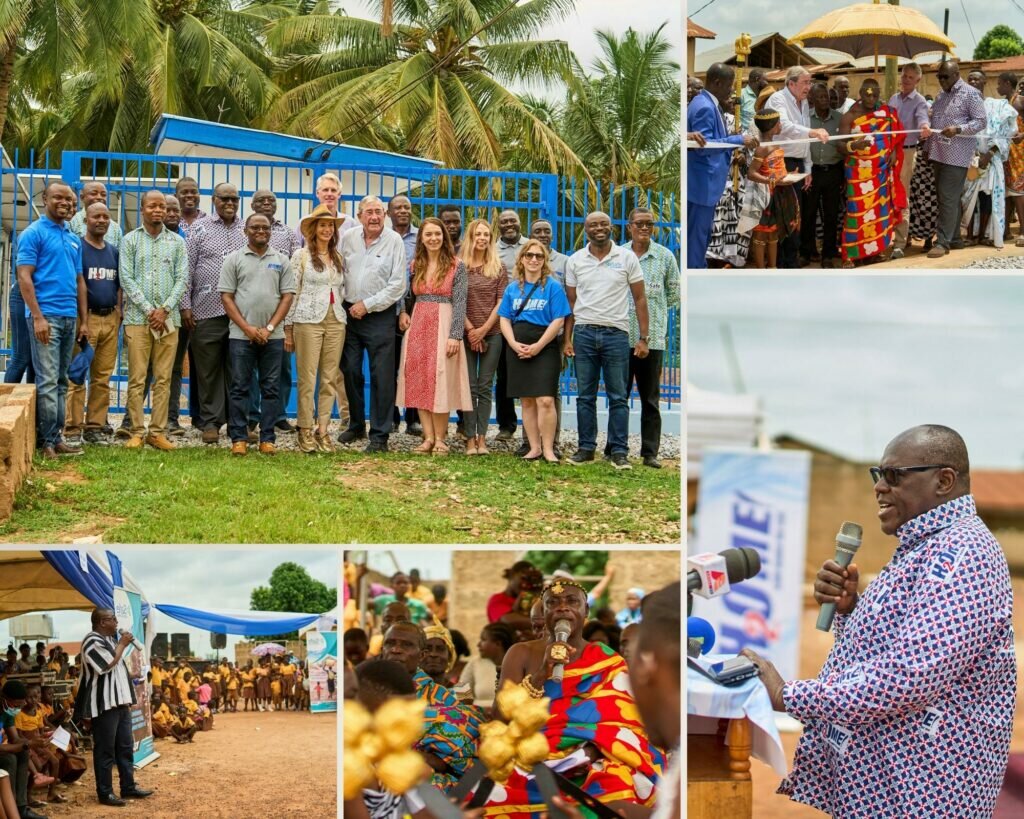 "Safe Water Network has proven that it is possible to get safe water piped into homes consistent with the SDGs – a crucial breakthrough, and we are looking at working with you to convince others of a new and better way of doing this." – John Stone, Founder and Chief Executive, Stone Family Foundation.
The Safe Water Network team in Ghana, led by Director for Africa Initiatives Charles Nimako and CEO Kurt Soderlund, joined John Stone and other members of the Stone Family Foundation team in March to commission Safe Water Network's latest H20ME! water station in the community of Nobewam along with three other water stations retrofitted for piped connections in Bonwire, Bomfa Achiase and Adanwomase in the Ejisu and Juaben Municipalities of Ghana's Ashanti Region. The commissioning ceremony was attended by the Coordinating Director of the Juaben Municipal Assembly, Rev. Peter Antwi-Boasiako, the Ashanti Regional Director of Ghana's Community Water and Sanitation Agency, and the Chief of Nobewam, Nana Yaw Kyere III.
The Nobewam station is the first designed explicitly as a micro-utility to reach nearly 100% of the community through piped connections bringing safe water directly to homes, schools, and businesses. Co-funded by the Stone Family Foundation, the Conrad N. Hilton Foundation, and the Newman's Own Foundation, the new station and the retrofitted stations collectively provide safe water access for nearly 20,000 residents in the Ashanti Region. They are part of the first phase of a five-year $6.1 million integrated program to roll out a significant expansion of piped connections and a digital prepaid meter system, reaching nearly 7,200 homes with convenient and affordable access to safe water.
---
Learn more about the benefits of piped connections in our November 2021 Spotlight report, "Accelerating Progress Toward Financial Sustainability."