Safe Water Network Receives Grant From the Pentair Foundation
---
Safe Water Network is pleased to announce that it is a 2021 grant recipient from the Pentair Foundation, in the latest chapter of a decade-long relationship. The organization works in Ghana, India, and beyond to demonstrate the power of the safe water enterprise model to transform communities and help solve the global water crisis.
"The generous grant from the Pentair Foundation will allow us to deepen the impact of our field programs in rural India and grow the reach of market-based safe water systems as a sustainable solution for communities across the country," says Kurt Soderlund, CEO, Safe Water Network. "Thanks in part to support from the Pentair Foundation, Safe Water Network can make significant progress in its mission of advancing innovative and affordable last-mile water supply for all."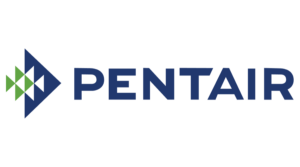 Through the backing of partners like Pentair and the Pentair Foundation, Safe Water Network will continue to ensure reliable safe water access for nearly 1.3 million people directly through 350 community-managed stations across India, build capacity for local management by entrepreneurs and operators, and develop new innovations to reduce cost and maximize social benefit. The organization is working with local partners to develop cost-effective safe water solutions for low-income communities to complement the government's investments at a national level. These community-level systems will utilize overhead storage tanks, smart cloud-based monitoring of critical water quality parameters, and automatic chlorination to ensure microbial safety. Low-cost point-of-use water filters will also be implemented in schools and community institutions, providing additional quality assurance for municipal water supplies.
Pentair's support will also enable Safe Water Network to keep working collaboratively across the water sector in India. The organization will promote the adoption and reach of market-based safe water systems through developing national policy recommendations with the Ministry of Jal Shakti and leading the SWE Alliance with implementing partners in communities across the country. Safe Water Network's advances in innovative safe water solutions will be relevant well beyond India, to sub-Saharan Africa, the U.S., and globally.
Pentair, a leading provider of water treatment and sustainable solutions, aims to improve the quality of life of people around the world by delivering smart, sustainable solutions that empower its customers to make the most of life's essential resources. The Pentair Foundation supports this mission through philanthropic efforts focused on providing greater access to cleaner, safer water, promoting STEM education, and supporting the communities where its employees live and work.