Safe Water Network hosted its 14th Beyond the Pipe Forum on May 18th in New Delhi, India. In cooperation with SEWAH (Sustainable Enterprises for Water and Health), an alliance between USAID and Safe Water Network India, the event ran from 11 am – 1 PM and was held at the India Habitat Centre New Delhi.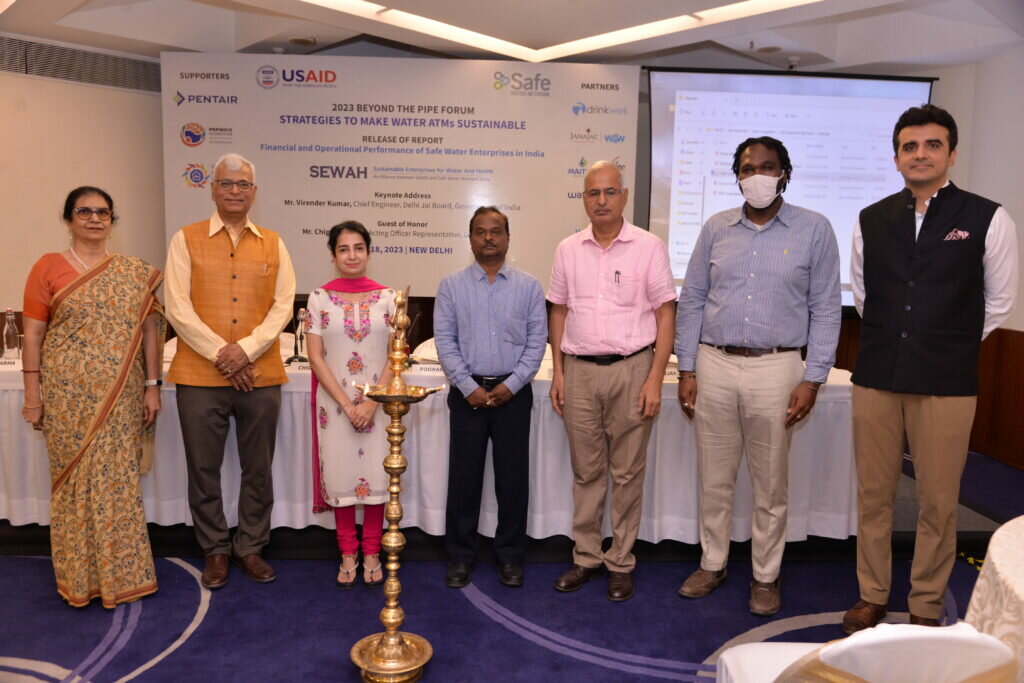 Discussion revolved around strategies on how to sustain water ATMs with SWE implementers, development partners, and government. We addressed the barriers and challenges faced for sustainability of Safe Water Enterprises while balancing affordability. We also charted out a collective proposition to propose subsidy models for sustainable water ATMs. Download the summary proceedings report here.
The highly anticipated report 'Financial and Operational Performance of Safe Water Enterprises in India' was also released.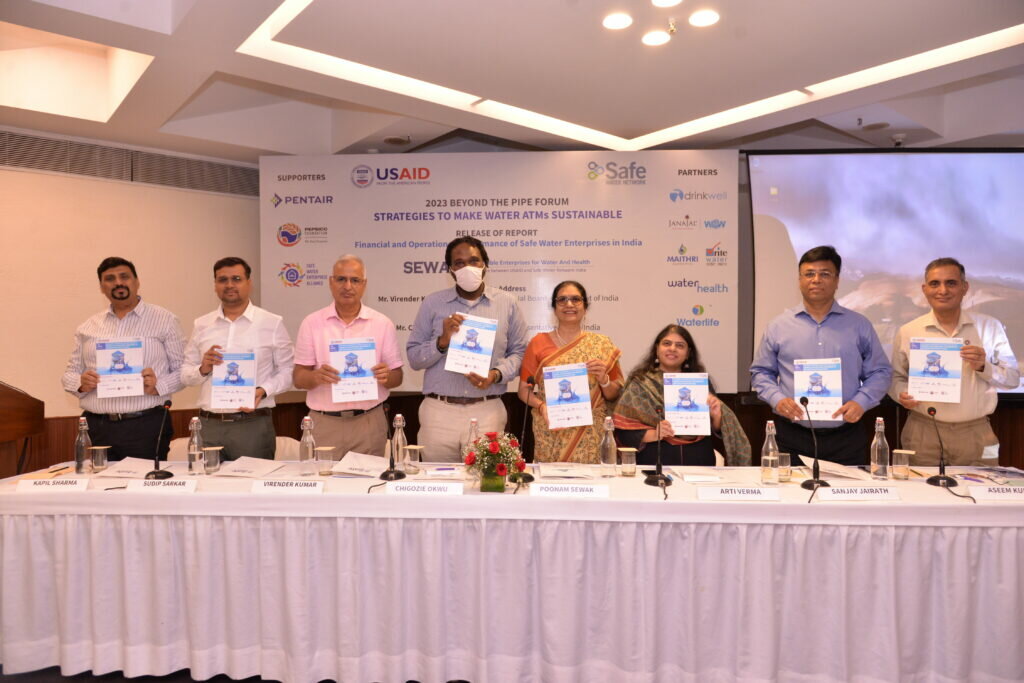 Many thanks to USAID and our other Forum sponsors Pepsico Foundation and Pentair Foundation.
There was a pre-read background document that helped prepare attendees for forum.
Pre-read_BtP 2023_Strategies in Water ATM Sector for Sustainability